Earth Changes
World Is Dangerous
YouTube
Mon, 12 Jul 2021 19:26 UTC
---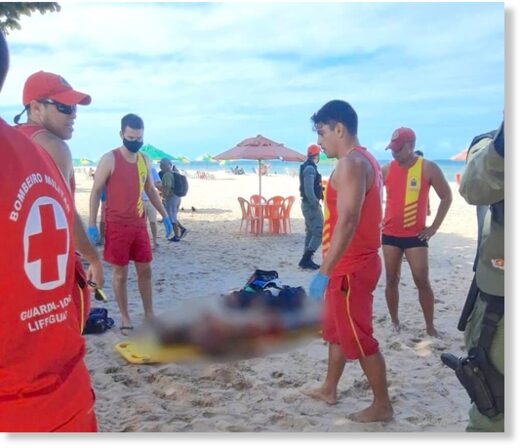 The victim had his right hand amputated and a deep wound in his thigh caused by the animal.
A man died after being attacked by a shark at Piedade beach in Jaboatão dos Guararapes, state of Pernambuco, this Saturday afternoon.
Marcelo Rocha Santos, 51, was taken to the Hospital da Restauração, in the center of Recife, but did not survive his wounds - an amputated right hand and a deep wound in his thigh.
The captain of the Fire Department, Joel Fernandes, who participated in the action, told the
Jornal do Commercio
that the victim was playing soccer when he decided to enter the water to remove the sand from his body.
---
Georgina Littlejohn
iNews
Fri, 09 Jul 2021 16:39 UTC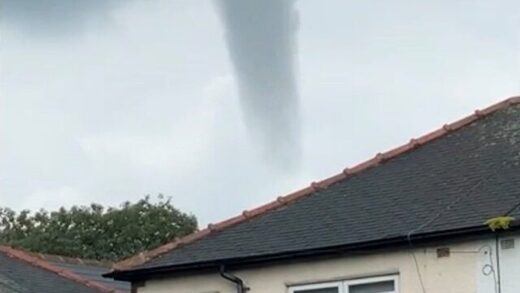 Residents in County Durham were left "amazed" after a rare 'tornado' cloud appeared in the sky.
The funnel cloud emerged just after midday on Friday and people rushed to take photos and video to share on social media.
More were spotted across the region as
BBC Look North
's Jen Bartram tweeted: "What I would say is that there are a LOT of funnel clouds around - and the thunderstorms likely to get going a bit more across the North East this afternoon."
Speaking to the
Northern Echo
, one local said: "This was the first time I have seen something like this.
---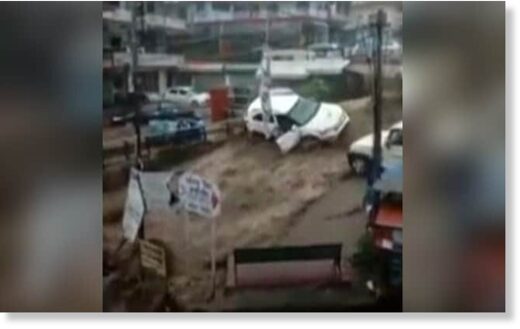 Cloudburst led to flash floods in Himachal Pradesh on July 12.
Videos of devastation in Dharamshala were shared on social media. Cars were seen getting washed away in the heavy flow of water on the streets.
The heavy rainfall led to swelling of the Manjhi river, as per reports. The overflowing river reportedly damaged buildings in Dharamshala. The Rishikesh-Badrinath National Highway 07 was also reportedly blocked due to debris.
Watch the full video for more.
---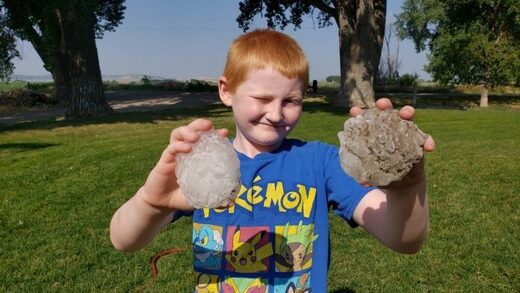 Flooding, baseball-sized hail and hurricane-force wind gusts, oh my! Yes, it was a couple of very active severe weather days July 9-10. A well-forecast upper-level disturbance deepened as it moved through a stubborn ridge in the West and into the Plains. Already working along a frontal boundary, strong thunderstorms quickly developed across Nebraska Friday, July 9, and clusters of storms continued south and east through Saturday, July 10, becoming much more isolated from Texas into the Lower Mississippi Valley July 11.
Residents around Omaha, Nebraska, saw some of the strongest winds as several reports of 75 to 90 miles per hour were sent into the Storm Prediction Center late Friday night, leading to about 200,000 customers losing power.
Wind speeds that strong are equivalent to a Category 1 hurricane.
Radar imagery showed an impressive and quick-moving bow echo right through town along and west of the Missouri River. Another bowing segment occurred at roughly the same time in southwest Iowa as well. More clusters provided extensive damage and strong wind gusts in central Nebraska and northeast Missouri.
Winds were not the only factor on Friday, though.
Hail, some of it as large as baseballs over 3 inches in diameter, fell in a line northwest of Des Moines, Iowa, with more of the incredibly large hail scattered around Box Butte County, Nebraska, and Hancock County, Illinois.
---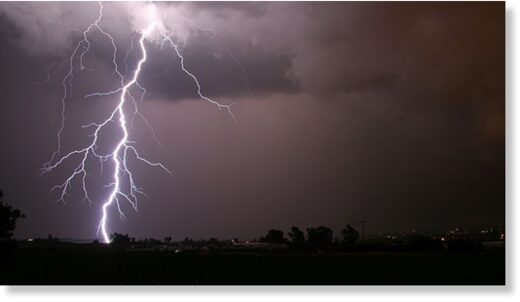 Lightning has struck three persons dead in Afikpo, Afikpo North local government area of Ebonyi State.
The incident happened during a rainstorm during a a heavy downpour which lasted for over five hours.
The lightning struck around 3pm on Friday, it was learnt.
A resident of Afikpo, Iheukwumere Okogwu Otu, said one of the deceased was an indigene of Cross River State based in the area.
He said: "Yes, it is true that lightning killed three persons in our place. There was a heavy rainfall that day which was accompanied by serious thunderclaps.
---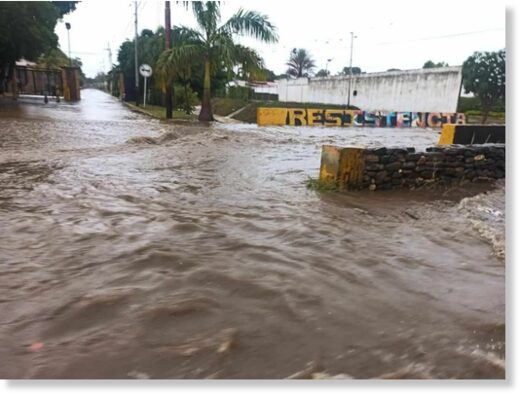 This Friday, through social networks, users reported heavy flooding in different areas of Barquisimeto and Cabudare . The Palavecino municipality has been one of the most affected by rainfall.
Sectors such as Valle Hondo, La Puerta, Villas Tabure, among others, have reported severe flooding, while in Barquisimeto, vehicles plow through the large lagoons caused by the waters.
So far, local and regional authorities and Civil Protection have not offered balances on the heavy rainfall.
In videos published on social networks, it was possible to see how the waters ravage Cabudare, where vehicles have been swept away by the strong current , while homes are also beginning to suffer the rains.
Translated by Google.
---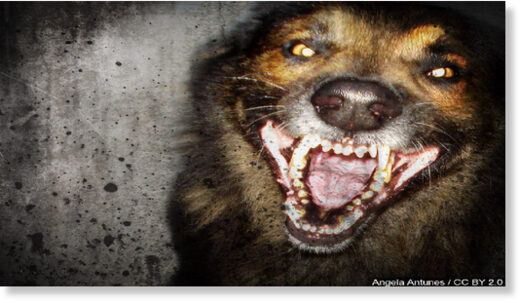 A NEWBORN baby was mauled to death in his family home after their dog pounced on him in the middle of the night.
The family's American Staffordshire terrier had attacked their neighbour's dog just weeks before the tragic death.
The five-week-old tot died at his family's home on Jeffs Close in Kariong on the NSW Central Coast, Australia, about 2.18am on Sunday
Emergency services rushed to the scene and tried to revive the little boy but he was declared dead at the scene.
A crime scene was established, though police concluded there were no suspicious circumstances.
Detective Superintendent Darryl Jobson has described the awful situation as a "matter of tragic proportions".
---
Richard Davies
Floodlist
Sun, 11 Jul 2021 08:54 UTC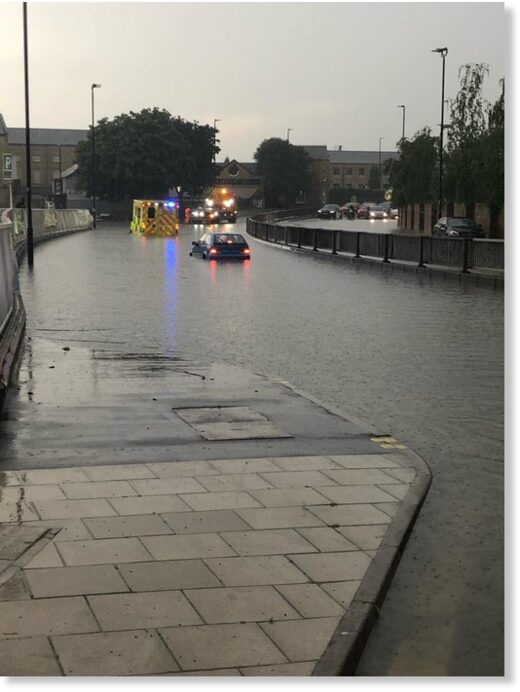 Heavy rainfall in eastern England, UK on 09 July 2021 caused streets to flood, disrupting traffic and damaging homes and businesses.
The city of Peterborough in Cambridgeshire was the worst affected. Cambridgeshire Fire and Rescue Service said they responded to over 160 incidents of flooding in the space of a few hours during the evening of 09 July 2021. Around 20 elderly people were evacuated from a retirement home. Flooding also damaged a local sports stadium.
Cambridgeshire Fire and Rescue Service said, "Heavy rainfall has caused flash flooding in Peterborough this evening. Please do not attempt to drive through flooded roads. Bourges Boulevard area is among the areas badly affected. Roads are looking like rivers so please avoid the area until the water subsides.
---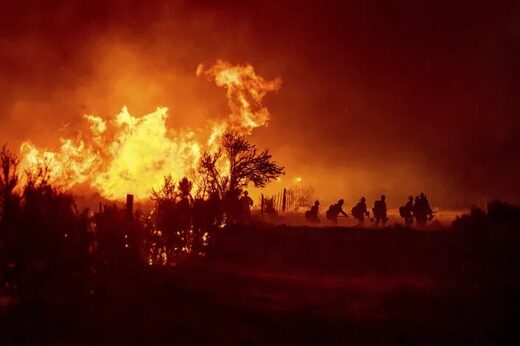 Firefighters struggled to contain an exploding Northern California wildfire under blazing temperatures as another heat wave hits the U.S. West this weekend, prompting an excessive heat warning for inland and desert areas.
On Friday, Death Valley National Park in California recorded a staggering high of 130 degrees Fahrenheit (54 Celsius) and could reach the same high on Saturday. If verified, the 130-degree reading would be the hottest high recorded there since July 1913, when the same Furnace Creek desert area hit 134 F (57 C), considered the highest reliably measured temperature on Earth.
The Beckwourth Complex — a merging of two lightning-caused fires — headed into Saturday showing no sign of slowing its rush northeast from the Sierra Nevada forest region after doubling in size only a few days earlier.
---