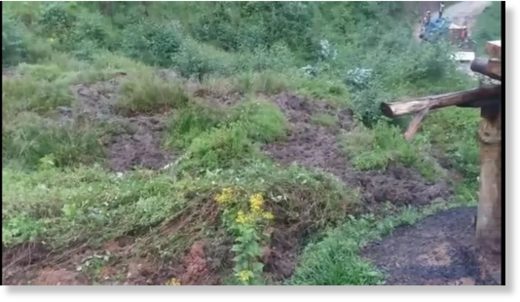 A video of a large chunk of land shifting ground has been going viral on social media. In the background,
you could hear people speaking Kinyarwanda and in shock saying this is a sign of the end of the world.
Others took to Twitter to make fun of footage that was taken the weekend of March 13 2020.