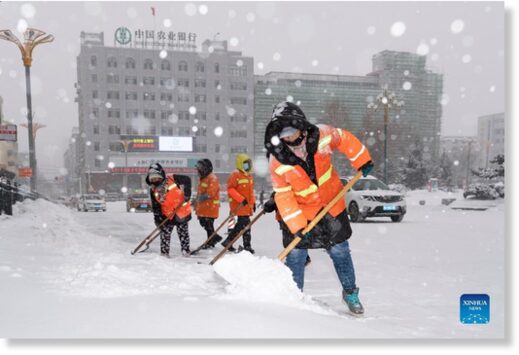 Heavy snow and blizzards have hit China's northeastern provinces
amid this year's third cold wave
, which is sweeping across the country.
Snowfall in Heilongjiang and Jilin provinces went through the most aggressive phase on Monday and was forecast to continue into Wednesday, despite the cold wave showing signs of abating.
Certain parts of Heilongjiang were hit hard by blizzards, which netizens said felt like "razor blades slicing their faces."
In Harbin, Jilin and other cities across the provinces, schools and kindergartens were temporarily closed, with some slated to reopen on Wednesday.