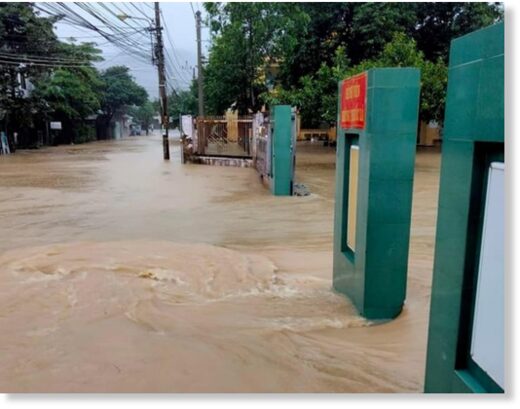 At least 2 people have died and over 2,500 homes damaged after flooding and landslides struck in central provinces of Vietnam after days of heavy rain.
According to the Vietnam Disaster management Agency (VDMA), heavy rain, flooding and landslides have affected the provinces of Quang Nam, Quang Ngai, Binh Dinh, Phu Yen and Kon Tum.
Heavy rain began around 26 November 2021. In a period from 26 to 30 November, areas of Bac Tra My District in Quang Nam Province saw 874 mm of rain, while Ba Le in Quang Ngai Province recorded 834 mm.