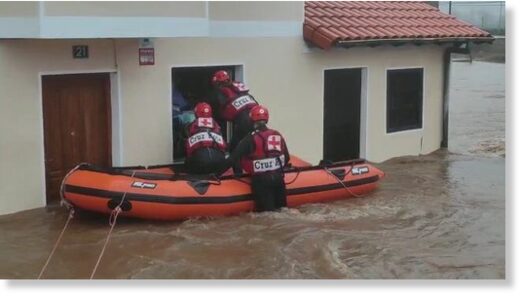 Heavy rain and flooding has continued to affect northern parts of Spain, in particular Cantabria and Basque regions.
Flooding first affected Cantabria and neighboring Asturias from 24 November 2021 .
Rain has continued, increasing river levels in Cantabria. As of 29 November, the overflowing Saja and Besaya rivers caused flooding in Torrelavega and Barreda.
Wide areas of the town of Ampuero were also flooded after the Pas river broke its banks. The province's emergency management (112 Cantabria) said 82 people were evacuated from buildings affected by the floods, three in Ampuero and the rest in towns along the Pas basin. Cars were swept away by flooding in the streets of Vioño de Piélagos. Two people were rescued from vehicles trapped in flood water in Parbayón in Piélagos municipality.