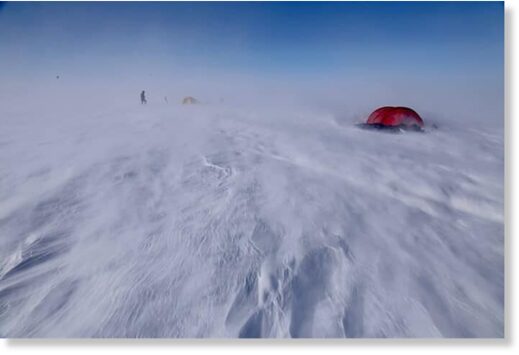 Despite unfavorable conditions, the three Greenland expeditions are progressing across the Inland Ice.
Norwegian sisters Aase and Hanne Seeberg are performing strongly on their east-to-west traverse. After 22 days, they are due to arrive at DYE II, an old radar station about three-quarters of the way along their 600km route.
"They have found deep snow
but have skied a regular 20km every day," reports expedition liaison Lars Ebbeson. "They cleared the Summit [the apex of the Ice Sheet]
before the last storm on the east side
, so have been able to progress over the last few days."