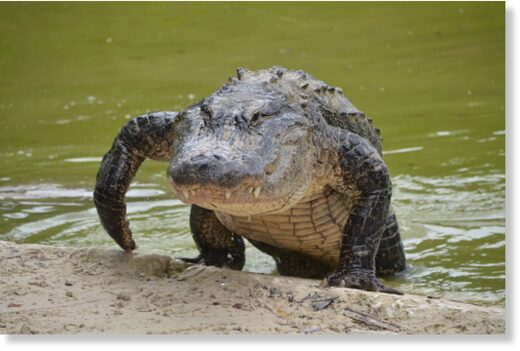 A Florida diver was searching for prehistoric shark teeth but found himself on the receiving end of an alligator's teeth instead.
CNN reported that 25-year-old Jeffrey Heim sustained a skull fracture from an alligator attack last Sunday on Florida's Myakka River, in Sarasota County. The wound to the back of his head required 34 staples to close, and Heim also had puncture wounds on his hand from the alligator's bite.

Initially, the Tampa man thought he'd been hit by a boat propeller, the report said, but then saw the alligator looking at him.
Heim described the attack to CNN, saying, "It felt very heavy and it really felt like it was moving very fast." He added, "It felt blunt. It felt like a blunt force. I didn't feel the cutting, I felt a pulling."