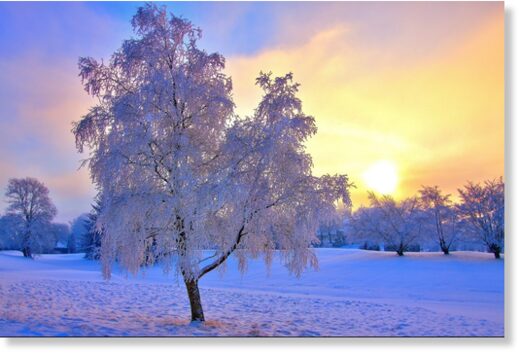 It's been a historically cold start to summer for central and eastern Canada, with the Saskatchewan towns of Lucky Lake, Rosetown, and Leader among the locales logging record low temperatures this week.
The village of Lucky Lake saw the mercury plunge to 1C (33.8F) on Monday, June 21, which smashed its previous record for the date of 3.5C (38.3F) set last year, in 2020 (further signs of our cooling climate).
The Leader area observed a low of 2C (35.6F) on Monday, which was cold enough to comfortably usurp the old benchmark of 3.3C (37.9F) from 1951.
While Rosetown suffered the lowest temperature in all of the west central region. It dipped below freezing with a low of -0.8C (30.5F
), which busted the town's all time record of 1.1C set way back in 1917 (during the Centennial Minimum).