Anchorage - The depleted population of beluga whales that swim off the coast of Alaska's largest city was listed as endangered on Friday by the federal government.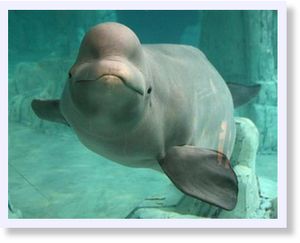 The National Oceanic and Atmospheric Administration said it has determined that belugas in Cook Inlet, the channel that flows from Anchorage to the Gulf of Alaska, are at risk of extinction and deserving of strict protections under the Endangered Species Act.
The population, which fell to a low of 278 in 2005 from 653 in 1994, has yet to rebound from a period of over-harvesting by the region's Native hunters, officials said.
Hunting of Cook Inlet belugas largely ceased in 1999, but the population continues to struggle, officials said.