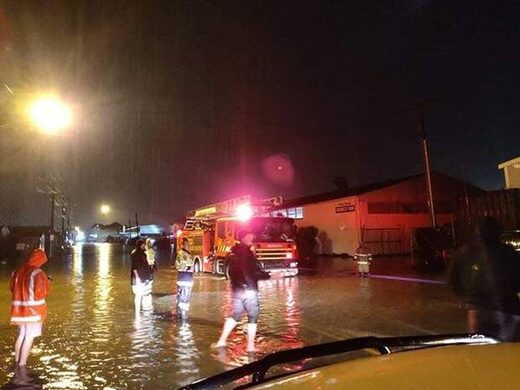 A once-in-500-year storm has slammed Northland, flooding shops and forcing residents to evacuate homes.
Fire crews rushed out to 212 emergency callouts as the storm dumped 220mm on Whangārei.
The heavy falls caused slips and landslides that closed roads and limited water supplies.
Whangārei residents were this morning being asked to conserve water after the city's water treatment plants were "struggling to cope with the intense rainfall", Whangārei District Council said.
Residents in Onerahi and Whangārei Heads were advised not to drink or use tap water except in emergencies after a burst water main on Riverside Dr drained local supplies.