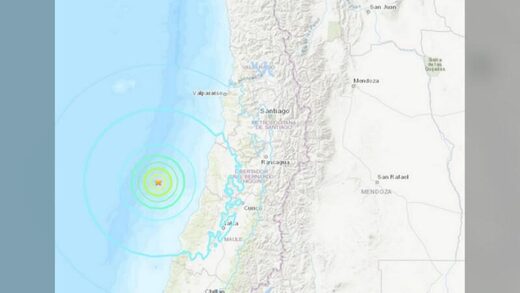 A 6.2-magnitude earthquake rocked the Chilean coast, the US Geological Survey has reported. It struck at a depth of 20 kilometers (12 miles).
The jolt occurred late Saturday 157.4 km (97.8 miles) to the southeast of Talca, a city of around 200,000 people south of the capital, Santiago.
There has been no tsunami alert issued as a result of the quake.
Around 10 million people might have felt the quake, according to the European-Mediterranean Seismological Centre.
However, it is not expected to cause casualties or major material damage.