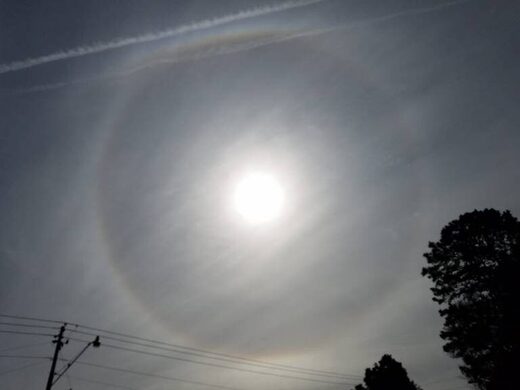 Michelle Miklik spotted this in the sky over Weaver, Alabama Wednesday afternoon. Did you see something similar?
Sun dog with upper and lower tangental arcs above and below the sun. Photo: Michelle Miklik
If you did, you spotted an atmospheric optical phenomenon known as a 22-degree halo.
What are sun halos?
Earthsky.org
explains it very simply: "Halos are a sign of high thin cirrus clouds drifting 20,000 feet or more above our heads."