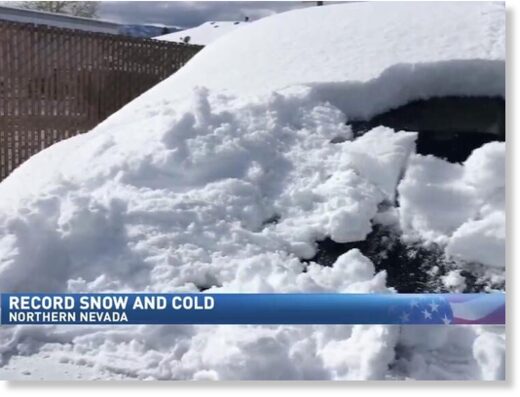 We saw it coming for days, but it still was a shock to feel the extreme cold after such a warm fall.
Many awoke to the double whammy of record snow, then the cold Sunday and Monday.
We saw several kinds of records fall across the area.
Single day snowfall records were broken in Reno, Carson City, and Yerington just to name a few.
Most of the area saw a general 3 to 5 inches and that was historic for the date. We normally see our first snowfall around the middle of November, but what's so unusual is the amount that fell.