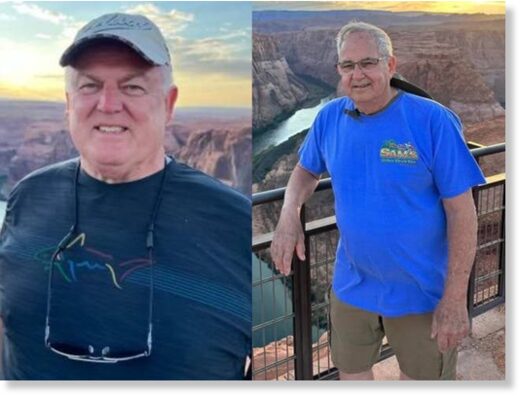 Two hikers were found dead after a flash flood swept them away and carried their bodies for miles along a Utah Canyon, say officials.
Gary York, 65, and John Walter, 72, were killed in Buckskin Gulch after they were "caught by surprise and swept away by the rushing wall of water," according to Kane County Sheriff's Office.
Authorities say that the alarm was raised on 21 May when a group hiking the Paria River found a dead male in the canyon, just over the border in Arizona.
The male had no identification on him so deputies began looking for vehicles at trailheads in the area to try and work out who the victim was.