Earth Changes
FOX 13
Sat, 08 Jan 2022 18:56 UTC
---
Richard Davies
Floodlist
Sun, 09 Jan 2022 18:37 UTC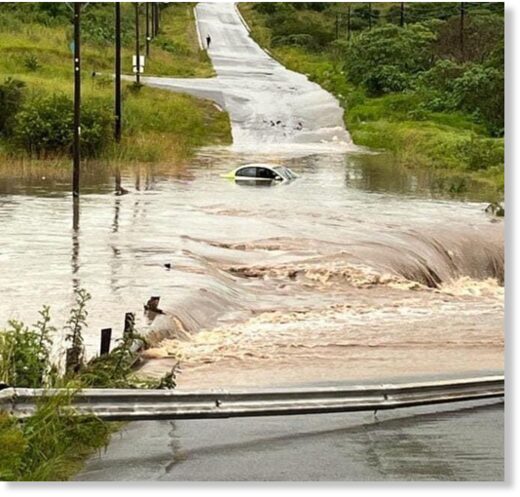 At least 7 people have lost their lives in severe flash flooding that struck parts of Eastern Cape Province in South Africa.
Heavy rainfall on 08 January 2022 triggered the floods which affected areas of Mthatha, Buffalo City Metropolitan Municipality, the township of Mdantsane and areas of East London. According to figures from World Meteorological Organization (WMO), East London recorded 58 mm of rain in 24 hours to 09 January.
Buffalo City Metro Municipality (BCMM) government activated its disaster management teams in response to the torrential rains which "left scores of houses as well as informal settlements in and around the metro severely damaged".
---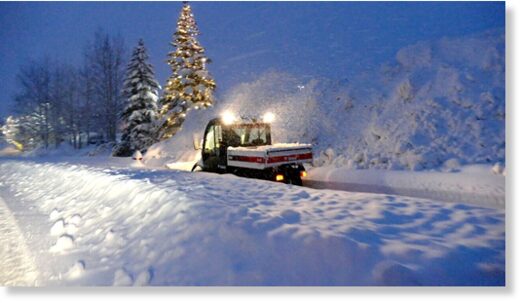 Powerful winds during and since the significant snowfall over the last week in Rocky Mountain National Park have resulted in six to 12-foot snow drifts in the area, according to officials.
Snow and icy conditions are proving to be an obstacle for crews that are trying to clear the roads.
"This morning, snow and wind at higher elevations are again hampering efforts," said Management Specialist and Public Affairs Officer for the park, Kyle Patterson on Saturday in an email.
The Fall River Entrance, Beaver Meadows Entrance and Wild Basin Entrance to the park remain closed to vehicles as crews work.
"Park snowplow operators are encountering drifts from 6 to 12 feet along sections of park roads above 8,500 feet.
A drift above Hollowell Park, along Bear Lake Road at approximately 9,000 feet, is 300 yards long, 8 feet deep, and covers the full width of the road surface," Patterson said.
---
---
Xinhua
Sun, 09 Jan 2022 13:24 UTC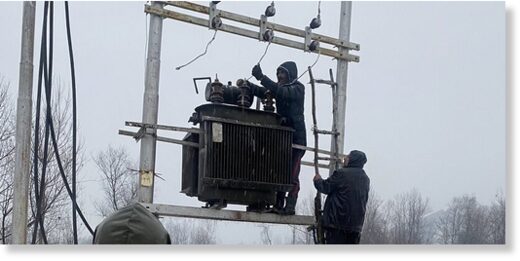 Heavy snowfall hit plains and upper reaches of Indian-controlled Kashmir, leading to the closure of roads and cancellation of flights, officials said on Saturday.
The snowfall began Friday afternoon and was intermittently going on.
"It (snowfall) began yesterday and by the night everything was under a thick white layer. After that, it stopped and today morning resumed again. Even now it is going on," an India Meteorological Department (IMD) official in Srinagar said. "There is a possibility of more snow in the region due to Western Disturbance."
A spokesman of the disaster management department said plains, as well as upper reaches in districts, have received heavy snowfall, leading to the closure of inter-district roads.
"Reports of heavy snowfall are pouring in from Shopian, Kulgam, Anantnag, Kishtwar, Budgam and Ganderbal. Srinagar city, the summer capital of Indian-controlled Kashmir, also recorded snow," the spokesman said.
"At many places in Kulgam, Anantnag and Kishtwar, the depth of snow is over 2 to 3 feet."
---
RT
Sat, 08 Jan 2022 12:51 UTC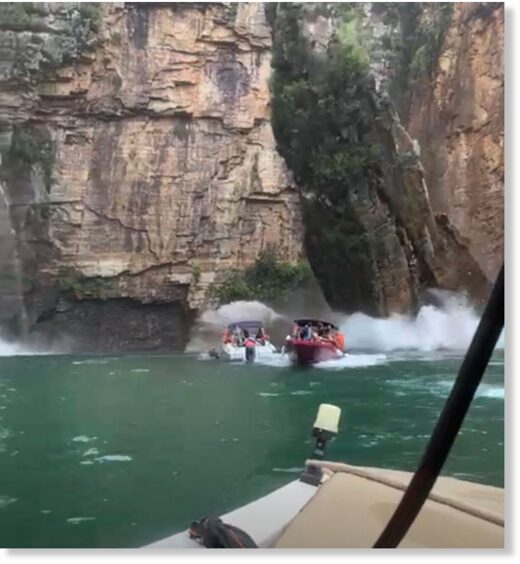 Shocking footage showed screaming tourists crushed beneath the massive pillar of rock
At least 20 people went missing after a collapsing cliffside in the Brazilian state of Minas Gerais crushed three tourist boats on the river below, killing five people and injuring others. The navy is investigating the tragedy.
The rockslide occurred at around midday on Saturday, in a canyon along Furnas Lake near the city of Capitolo, Minas Gerais. Disturbing videos showed a shower of smaller rocks falling from the cliff, before an enormous sheet of rock separated from the cliff face and collapsed directly onto several boatloads of tourists in the water below.
---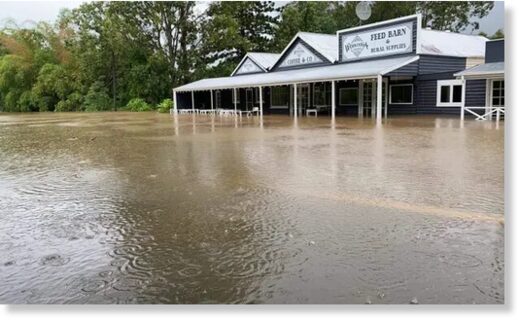 Police search for people trapped in vehicles and one man dies in flood waters in Wide Bay and Burnett regions
Parts of Queensland are experiencing major flooding, with the aftermath of ex-tropical Cyclone Seth causing "unexpected" prolonged heavy rain and storms.
The Bureau of Meteorology said there was major flooding in the Wide Bay and Burnett regions, north of Brisbane, causing highways to close and cutting off some towns.
Marodian near Gympie received more than 670mm in the 24 hours
to 9am
with many other areas receiving at least 300mm.
The Bruce Highway reopened late Saturday morning after the downpour forced it to close earlier.
There were warnings for more heavy rain on Saturday and authorities issued an emergency alert for Maryborough, urging people to reconsider travel.
---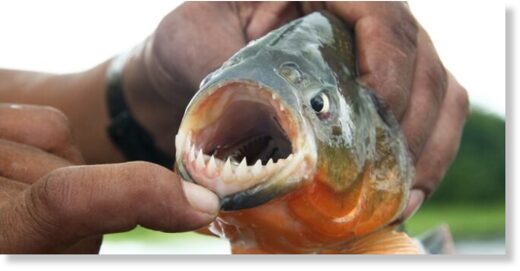 Four people were killed and 20 others have been injured in separate piranha attacks in Paraguay this year, causing concern among locals.
On Jan. 2, a 22-year-old man temporarily went missing during a family outing near the Paraguay River, south of the capital Asuncion, at Itá Enramada, as piranhas attacked him and carried him underwater. His family contacted the police and he was found less than an hour later with severe bite marks from the ferocious fish.
In a separate instance, a 49-year-old man was killed in the Paraguay River, in the town of Puerto Rosario, after he went swimming and drowned as a result of a piranha attack. He had bite wounds on his face, according to a
report.
---
FOX 13
Sat, 08 Jan 2022 14:41 UTC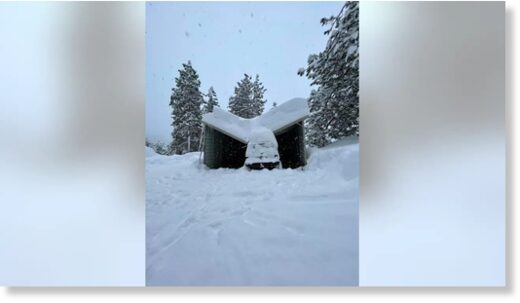 The City of Leavenworth declared a State of Emergency on Jan. 7 and requested aid from the National Guard after getting
36" of snow in less than 24 hours.
City officials said some areas received as much as

48" of snow in less than 48 hours

, calling it "unprecedented and record-breaking snowfall."
Authorities are concerned about the weight of the snow on homes and buildings.
"The emergency declaration allows the City to use local resources that can aid quickly, instead of going through a normal bidding process, and is a pre-requisite for state and federal emergency aid funding," a city official said.
---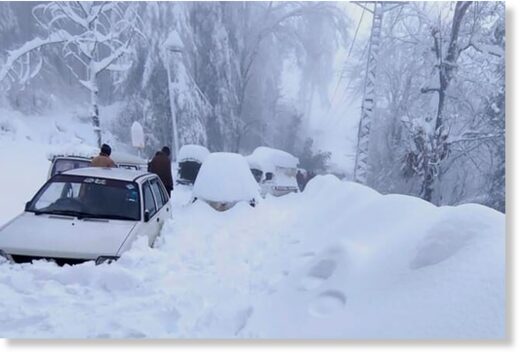 Thousands affected at popular destination of Murree with eight of those killed from same family
Atiq Ahmed, an Islamabad police officer, said eight of the 22 fatalities were from the family of fellow Islamabad police officer Naveed Iqbal, who also died. All 16 died of hypothermia, officials said.
Rescue services physician Abdur Rehman said that after evacuating all of the stranded tourists from their cars, the death toll stood at 22, including 10 men, 10 children and two women.

The interior minister, sheikh Rashid Ahmed, said thousands of vehicles had been pulled from the snow but more than a thousand were still stuck in the area on Saturday.
---