On May 18, 1980, the once bucolic ice-cream cone shape that defined Mount St. Helens in Washington state disappeared in monstrous blast of ash, rock, gas, and heat.
It was one of the most powerful explosions ever witnessed by humans and the force of the blast leveled hundreds of square miles of forestland, devastated wildlife and killed over 50 people.
Almost three decades later, the effects of the eruption are readily apparent to the thousands of visitors to the observation points in the sprawling Mount St. Helens volcanic monument.
But time has also muted the effects to some degree. Trees are growing back in some areas, plants have poked up through the ash, animals move through the devastated plains once again.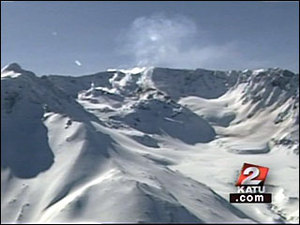 ©KATU