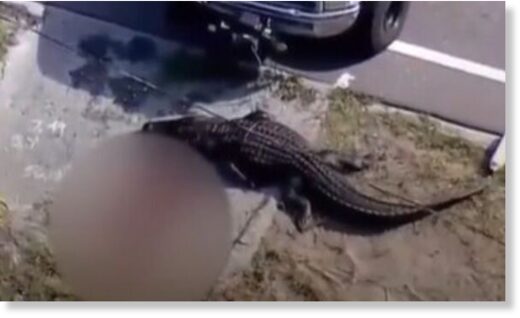 Florida authorities have identified a woman whose body was pulled from a waterway following an alligator attack.
The Pinellas County Sheriff's Office said that 41-year-old Sabrina Peckham was the victim of Friday's attack involving a 13-foot alligator. Peckham was pulled from a canal in Largo after witnesses reported the gator had a corpse in its mouth.
The animal was "humanely killed" and pulled from the canal, authorities previously said.
The sheriff's office said in a
statement
on Sunday that the coroner's office will perform an autopsy to determine Peckham's official manner and cause of death. It is suspected that Peckham was killed by the gator, according to the agency.