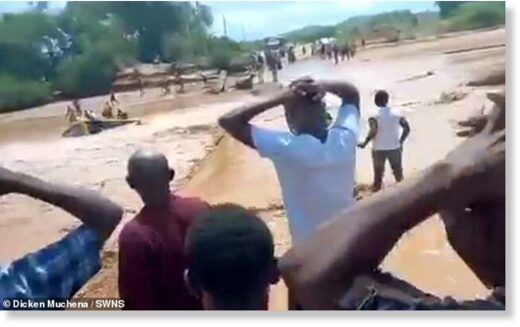 A bus carrying members of a choir was swept away as it tried to drive through floodwaters in Kenya.
More than 20 people drowned in the incident as dozens on board frantically tried to scramble out of the bus while it was quickly submerged in the muddy waters.
The yellow school bus had been hired to take the church choir to a wedding ceremony on Saturday, when it encountered a flooded road with rapidly-flowing water.
It attempted to cross with people on the other side of the river acting as a guide.