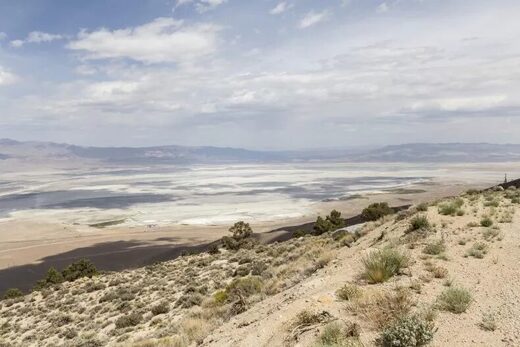 California's intense weather at the start of 2023 has led to a number of changes in the state's climate, notably filling up usually dry lakes with the plentiful rainwater that fell over recent months.
Owens Lake in Inyo County, 220 miles north of Los Angeles, is one such lake, with images taken by the Moderate Resolution Imaging Spectroradiometer (MODIS) on
NASA
's Terra satellite
showing the significant increase in water levels between March 2022 and March 2023
.
Owens Lake was naturally full of water until
the Los Angeles Aqueduct was constructed in 1913, which took so much water from the Owens River that the lake began to dry out. It remained mostly dry until this March, when the heavy rainfall in California caused the lake to fill back up. This also marks the first time that the Los Angeles Aqueduct was breached
by extreme weather, the
Los Angeles Times reported
.