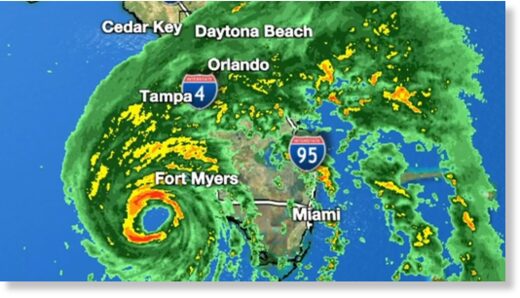 Gov. Ron DeSantis on Wednesday provided an update on Hurricane Ian hours after it made landfall in Southwest Florida as a Category 4 storm.
DeSantis said the storm surge has likely peaked but has done a lot of damage and is going to continue moving through Florida.
"You're going to see hurricane force winds in places in central Florida, perhaps," he said. "It's clearly a very strong tropical storm all the way until it exits the Florida peninsula in the Atlantic Ocean."