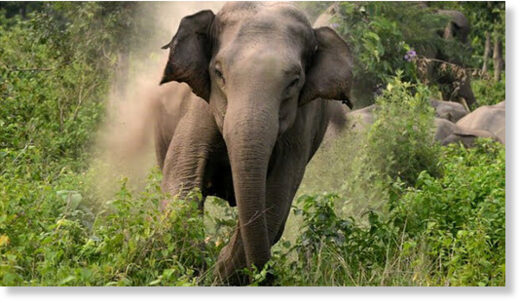 A fifth of the human casualties in elephant attacks across India in the last five years were reported from Odisha. As per statistics of the Ministry of Environment, Forest and Climate Change (MoEFCC),
at least 2,657 people lost their lives in the human-elephant conflict in the country in the five years between 2018-19 and 2022-23
of whom 542 (20.39 per cent) were from Odisha.
Odisha is followed by its neighbours Jharkhand, West Bengal and Chhattisgarh where the death figure, during the period, remained 474 (18 per cent), 389 (14 per cent) and 313 (11.7 per cent) respectively.