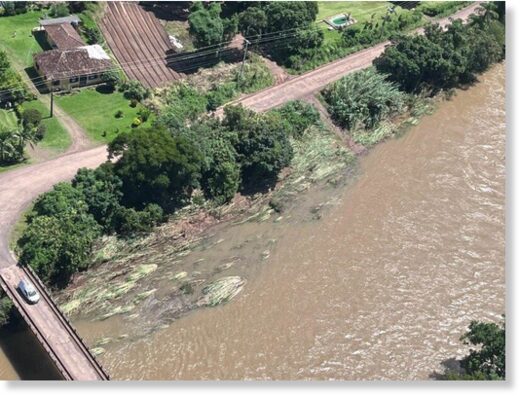 Severe flooding struck in northern parts of Rio Grande do Sul State in Brazil after heavy rain that began around 05 March 2023.
The hardest hit municipalities were Maquiné, Três Forquilhas, Três Cachoeiras, Itati, Terra de Areia, Dom Pedro de Alcântara and Morrinhos do Sul. One person died after a vehicle was swept away by the flooding of the Três Forquilhas river in Terra de Areia.
Homes, roads and bridges were damaged or destroyed. Classes have been suspended. The Civil Defence has been operating in the region since 06 March in support of residents and to carry out full damage assessments. Civil Defence has distributed relief supplies such as clothing, food and hygiene items.