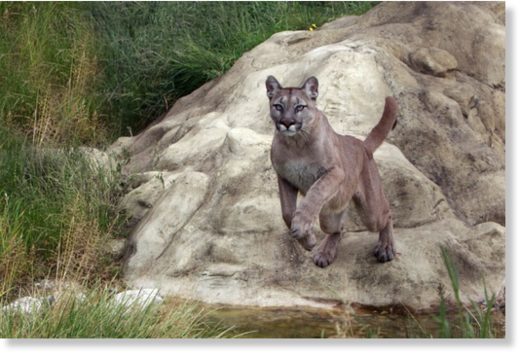 A 7-year-old California boy walking in a park Monday was attacked by a mountain lion, which bit him on the buttocks, officials said.
Capt. Patrick Foy of the California Fish and Wildlife Department
told KABC
the attack took place in Pico Canyon Park outside Santa Clarita.
"The young boy ... was walking up some stairs and was attacked from behind by a mountain lion and bitten in the buttocks," he said.
The boy's injuries were reported to be non-life-threatening and he is expected to make a full recovery.