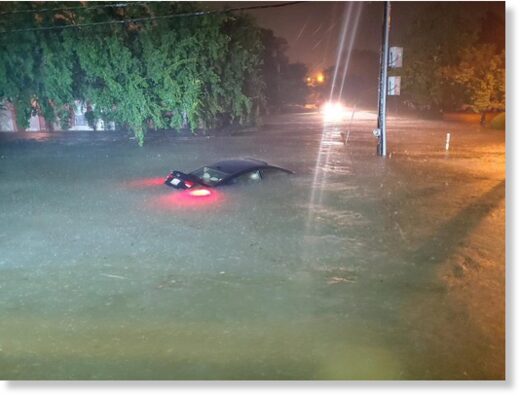 Tropical Storm Claudette formed along the US Gulf Coast early 19 June, 2021 bringing heavy rains and some flooding to coastal areas of Mississippi and Louisiana. Flooding also affected parts of Alabama, where one person was reported missing.
The National Weather Service (NWS) New Orleans said 8 to 10 inches (203 mm to 254 mm) of rain fell across portions of the Northshore of Lake Pontchartrain and the Mississippi Coast, with some areas near Slidell seeing more than 10 inches.
Gulf Coast Flooding
Flooding was reported in coastal Mississippi, in particular in areas of in Jackson and Hancock counties. Reportedly residents were trapped in their homes due to flooding in Shoreline Park, Hancock County.
In Louisiana, severe flooding affected parts of St. Tammany Parish, mostly in Slidell where flood waters swamped city streets and damaged dozens of vehicles and some buildings.
Damage assessments in Slidell are ongoing. The Parish Government said, "St. Tammany Parish, specifically Slidell,
received about 10-12 inches of rain overnight,
per the National Weather Service. Saturday morning, Parish President Mike Cooper and other local elected officials visited the neighborhoods that sustained some of the most rainfall to assess damages."