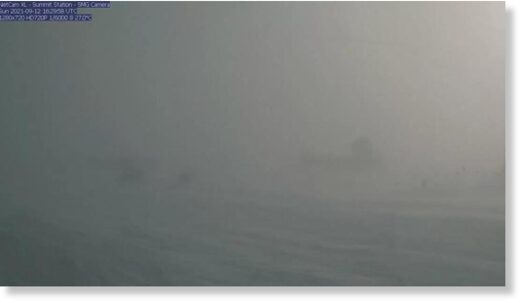 LARRY DELIVERS RECORD-SMASHING SUMMER SNOW TO GREENLAND
Hurricane-force gusts topped 100 miles per hour at Kulusuk Airport near Greenland's southeast coast, while record-smashing accumulations of summer snow battered the world's largest island.
The snow reached blizzard conditions at Summit Camp, a weather station at the island's highest point more than 10,000 feet above sea level,
with winds and snow so heavy that visibility was reduced to all-but zero.
"Ex-hurricane Larry is still haunting us,"
wrote
the Danish Meteorological Institute (DMI).
"Any way you cut it, this is going to be one for the record books," said Josh Willis, a lead scientist with NASA's Oceans Melting Greenland mission (who I assume will soon be out of a job).