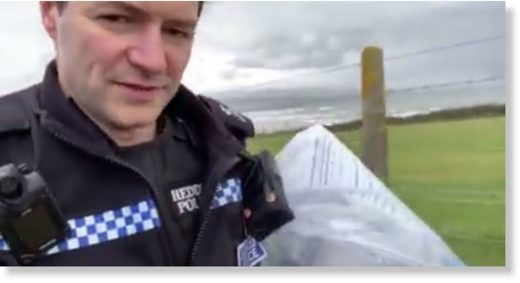 Tests are being carried out on the latest discovery to found out how they died
A group of dead starlings found on the coastal path are being tested by police.
Nine dead birds were discovered between Porthmadog and Criccieth , with rural crime officers saying their deaths are thought to be a result of a "natural phenomenon".
A tweet by North Wales Police 's rural crime team said: "More dead starlings have been recovered, this time from the Wales Coastal Path near Cricieth.
"Don't be alarmed. We think this is a natural phenomenon. No 5G, no UFOs and hopefully no criminality. They are being recovered for toxicology tests."
It comes after 300 dead starlings were found on Anglesey in December in a case which mystified experts.