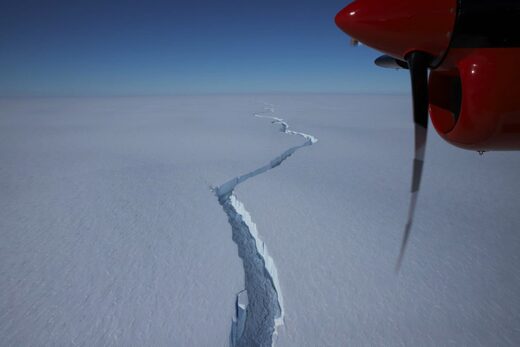 A massive iceberg broke off Antarctica's Brunt Ice Shelf,
British researchers announced
.
At 490 square miles, the berg is bigger than New York City, which is 302 square miles.
A crack in the ice shelf widened several hundred meters Friday before the iceberg sheared off. The last major chunk to come off in this area was in the early 1970s, the
BBC said
.
The event wasn't a surprise: "Our teams at the British Antarctic Survey (BAS) have been prepared for the calving of an iceberg from Brunt Ice Shelf for years," BAS director Jane Francis said in a statement.
The British Antarctic Survey's Halley Research Station is on the Brunt Ice Shelf. Glaciologists said the research station is unlikely to be affected by the calving event, which is what the breaking process is called.