Earth Changes
Wild WeatherUS
YouTube
Sun, 26 Sep 2021 14:13 UTC
---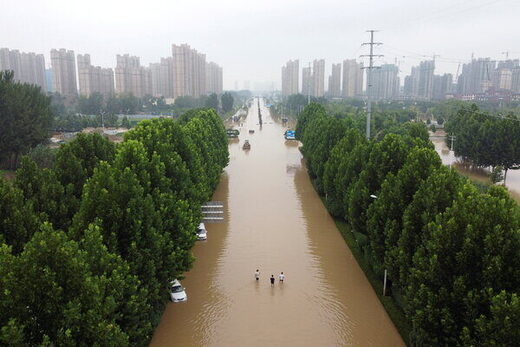 From September 24th to 25th, there were heavy rains in Henan, and Nanyang, Luoyang, Pingdingshan, and many villages in Henan were flooded, mountain torrents and mudslides, vehicles were buried, and flood discharge houses collapsed!
Comment:
Update:
Sharjah24 on 27 September carried this
Reuters report
:
Heavy rainstorm triggers flooding, forces evacuation in China



A heavy rainstorm hit central China's Henan Province, forcing the evacuation of more than 4,100 villagers after rain-triggered floods caused severe damages to roads and disrupted local power and communication networks.

The storm, which left one person dead and two others missing, battered 15 townships of Nanzhao County since Friday morning, affecting nearly 300,000 people.

A total of 4,175 villagers have been evacuated to temporary shelters by Sunday morning, according to local authorities.

"Each village official is responsible for the evacuation of certain households. The officials have been evacuating villagers to the village administration center, schools and hotels. They will provide accommodation, free dishes and other supplies such as instant noodles, water and milk," said Li Dayong, deputy chief of Nanzhao County.

Electricians have rushed to villages to repair power and communication systems. Reservoirs in the county have also been releasing flood water to control the risk of breaches.


---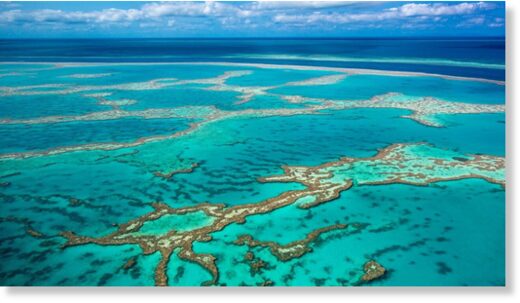 Former JCU Marine Physicist Peter Ridd says the Great Barrier Reef is now experiencing "record high coral cover".
"This is data that's been accumulated over a little while now and it shows ... it's actually at record high coral cover," he told Sky News Australia.
"We've got more coral on the Great Barrier Reef now than we did when records began in 1985.
"We've got twice as much coral as we had after huge cyclones went through the reef in about 2011 and 2012, and this record-high coral cover is despite supposedly having three catastrophic unprecedented bleaching events in just the last five years.
"So you've just got to wonder were those bleaching events maybe as catastrophic as these experts supposedly claimed."
---
---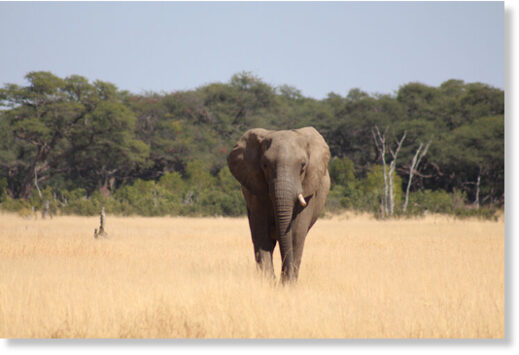 A 50-year-old tour guide died after he was attacked by an elephant while conducting a game drive.
The incident took place at a game reserve in Gravelotte, Limpopo, on Thursday morning.
ER24 paramedics said when they arrived on the scene, they found bystanders performing CPR on the man.
"We took over and assessed the man, but unfortunately, he showed no signs of life. He was declared dead at the scene," said ER24's Ineke van Huyssteen.
---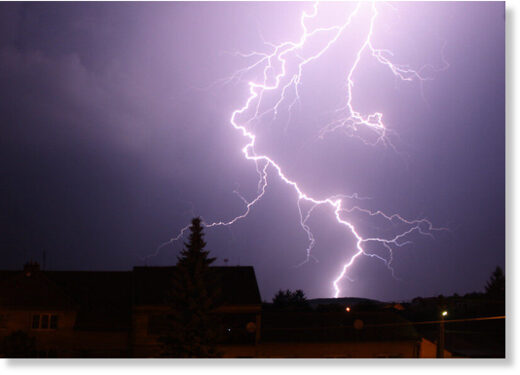 Lightning killed a man and two minors and injured two others on Sunday in a village in Chhattisgarh's Balrampur district, police said.
The incident took place when the five from the same family were sowing potatoes in Duppi village, said Rajpur Station House Officer Akhilesh Singh.
As it began to rain, they took shelter under a tree. Suddenly, lightning struck, killing Shivlal Gond, Vinod (1) and Kajal (10). Rajpal and Shubham were injured.
---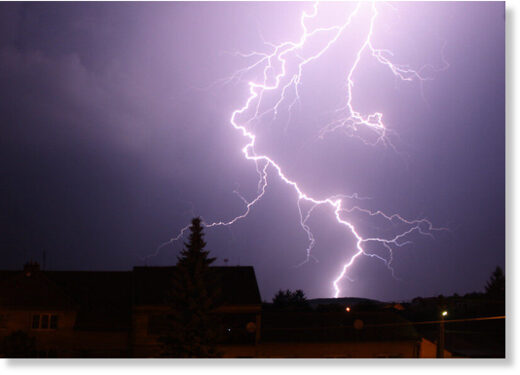 At least five people, including women and children, were killed in Sindh's Tharparkar district after being struck by lightning during thundershowers, ARY News reported on Saturday.
According to details, four people were also injured in different incidents of thunderbolts in parts of the Tharparkar region amid rainfall with the thunderstorm.
The injured and dead bodies were shifted to nearby hospitals, rescue officials said.
Moreover, 80 animals were also reported killed in different areas of Tharparkar district due to unprecedented incidents of lightning bolts.
---
Harrison Jones
Metro UK
Mon, 27 Sep 2021 10:30 UTC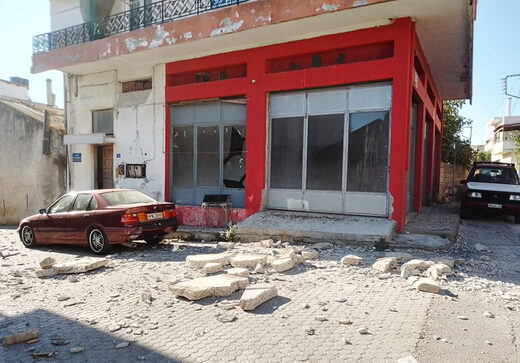 At least one person has died and nine others have been injured after the Greek island of Crete was rocked by an earthquake
measuring around 6.0 on the Richter scale
.
The European Mediterranean Seismological Centre (EMSC) reported that the quake in the holiday destination had
a depth of just 1.24 miles
, and was one of a series felt by locals on Monday morning.
The largest of the quakes struck at around 9.15am local time,
before at least nine aftershocks also hit the area
.
Greece's climate crisis and civil protection ministry confirmed that local authorities have reported one death and nine people injured so far, following earlier reports that two people were trapped in damaged buildings.
---
Guillermo Martinez and Jon Nazca
Euronews
Sun, 26 Sep 2021 11:24 UTC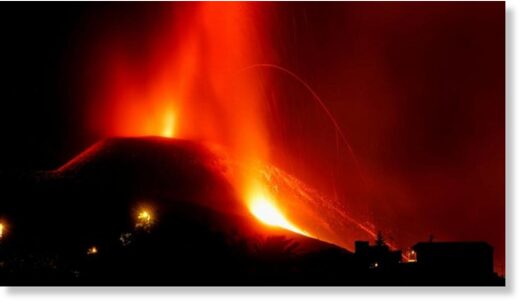 Volcanic explosions spewed red hot lava high into the air on La Palma on Saturday as a new emission vent opened, forcing the small Spanish island to close its airport and preventing some people leaving.
The Cumbre Vieja volcano,
which began erupting last Sunday
, is entering a new explosive phase. The Canary Islands Volcanology Institute, Involcan, said the new emission vent that had opened was to the west of the principle vent.
Spanish airport operator Aena said the island's airport had been closed because of the volcano, which has spewed out thousands of tons of lava, destroyed hundreds of houses and forced the evacuation of nearly 6,000 people.
"La Palma airport is inoperative due to ash accumulation. Cleaning tasks have started, but the situation may change at any time," it tweeted.
---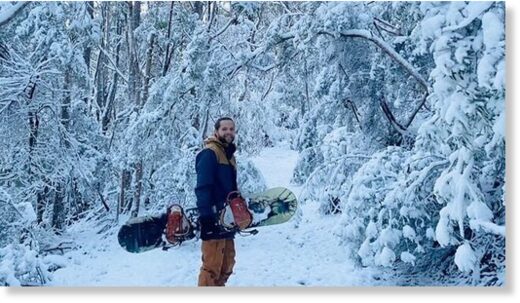 Elevated areas of Tasmania were blanketed in snow overnight, but snowfalls in central Hobart that had been hoped for did not come to pass.
That didn't stop Hobartians enjoying a morning walk in the snow on higher ground.
The Bureau of Meteorology said snow was reported to fall briefly to about 100 metres in the Hobart area
late on Friday night, but
more significant snowfalls were reported in western and southern suburbs above 200 metres.
Icy, sleet-like showers fell in lower elevations around Hobart on Friday night.
---