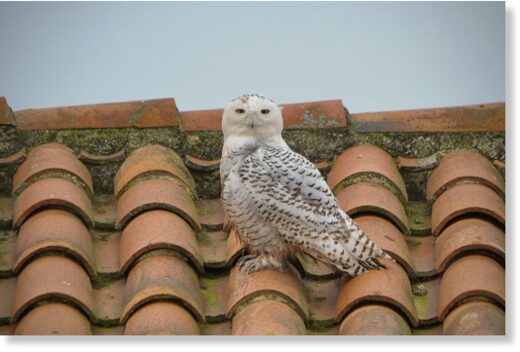 Asturias has two new very recognizable neighbors for experts in birds of prey or Harry Potter fans. It is a pair of snowy or Arctic owls, two white specimens with some black spots and large amber eyes, like the one that accompanied the young magician, who since last weekend have been in the Gozón area, a coastal area near Cape Peñas.
These animals live in ecosystems very different from that of the Principality of Asturias, so that ornithologists and specialists wonder how they have been able to reach these latitudes.
Meanwhile, dozens of curious people from all over Spain, who are asked to respect these birds, have come to these places with cameras and spyglasses in search of observing this unprecedented guest.
The first sighting of one of them occurred last Saturday and immediately the photos and information began to flow through social networks and telephones, to the point that since then a large number of interested parties have been around places such as the beaches of Verdicio or Llumeres , where both birds of prey have been seen.
The biologist Arancha Marcotegi, from the birdwatching company Birdwatch Asturias, explains that the presence of three of these arctic specimens was confirmed, but one of them died "exhausted" in Cantabria.