Earth Changes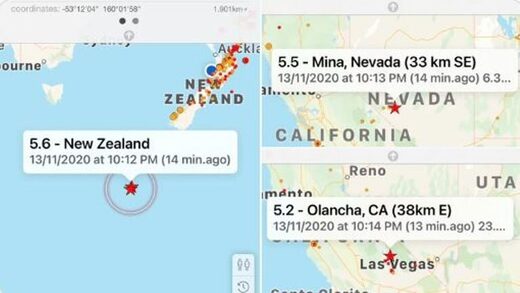 Three M5+ earthquakes struck yesterday, Friday 13th November, within a few minutes of each other.
---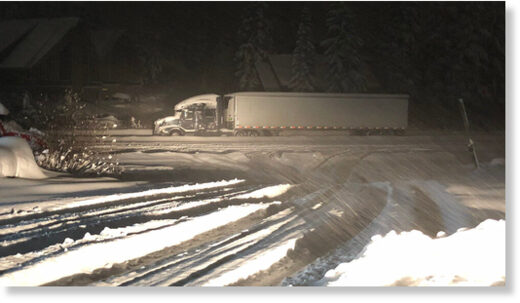 It's Friday the 13th and those who had plans to travel over the mountain passes might be cursing their luck as a strong winter-type storm pummeled the Cascades.
Heavy snow combined with blustery winds to bring near white-out conditions to I-90 along Snoqualmie Pass, according to the WSDOT.
Multiple spinouts have forced occasional closures of the pass. Eastbound lanes were shut down just after 8:30 a.m. for about an hour to clear wrecks, WSDOT officials said while westbound remained open with chains required. Earlier, multiple spinouts closed a 37-mile stretch of I-90 through much of the mountains late Thursday night into the wee hours of Friday morning, reopening just after 1 a.m. with chain requirements for all vehicles except 4 wheel/all wheel drive.
---
Matthew Hart
Nerdist
Fri, 13 Nov 2020 17:48 UTC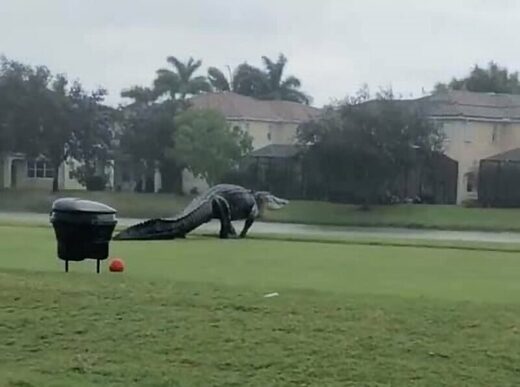 Florida — a.k.a. America's Australia — has wild weather, dangerous
microorganisms
,
GMO mosquitos
, and, of course, tons of alligators. Here, for example, is one of the mondo crocodilians strolling across a golf course, not giving a fudge about onlookers. And while we can't be sure this is the same now-famous gator
spotted in 2016
in the state, we have our suspicions.
WINK News meteorologist,
Matt Devitt
, hit Twitter with the above images of the dinosaur giant alligator. It seems that multiple golfers riding in a car spotted the alligator while it was enjoying a stroll through the heavy rains of Hurricane Eta. (Eta, incidentally, is
quite terrifying
in its own right.)
---
Lauren Edmonds
Daily Mail
Thu, 12 Nov 2020 14:54 UTC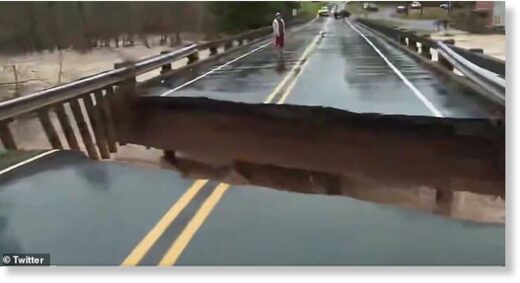 At least seven people have been killed and two are missing in flash flooding in North Carolina caused by Tropical Storm Eta.
Parts of the Tar Heel state experienced torrential downpours and
as much as 10 inches of rain inundated roadways on Thursday.
The heavy rain in North Caroline came as Eta spiraled away from Florida, but left behind tropical moisture that mixed with a cold front to produce flash flooding.
At least seven people have died due to dangerous flash floods in Alexander and Iredell counties, while two others are missing.
The Wake County Sheriff's Office
revealed
on Thursday afternoon that the body of an 11-year-old-child was found in Rolesville.
---
SkylineWebcams
YouTube
Wed, 11 Nov 2020 13:28 UTC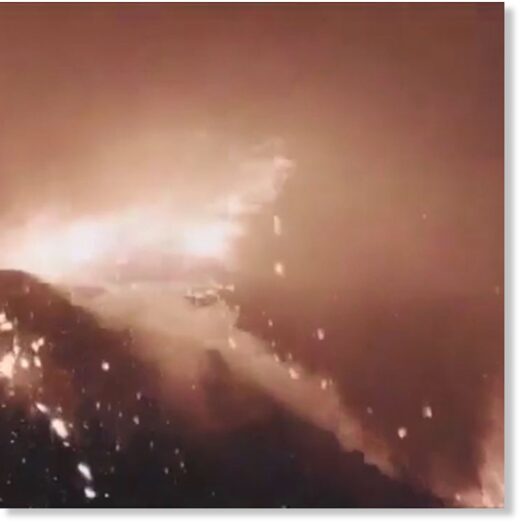 These are the incredible recorded images of the explosion of the Stromboli volcano last night!
Many homes on the island were damaged by the shock wave!
Continue to monitor the volcano live visiting https:
//bit.ly/2UuLh2Z
---
We see a shift in physicality around us, this time the new space is focused on the African Sahel. Locust and record rains signal a solid possibility of creating a new crop growing area for the world in this location. Now what is required is a re-focusing of assets and financing, wow, the Great Reset.
---
Xuan Ngoc, Pham Linh, Nguyen Dung, Thanh Vuot
VnExpress.net
Thu, 12 Nov 2020 18:04 UTC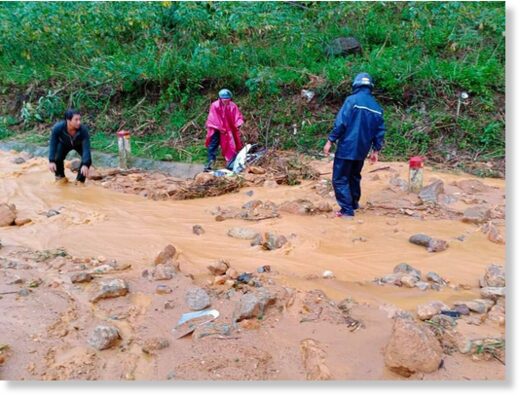 Heavy rains brought by Storm Etau over the past three days have caused landslides and severe flooding in central provinces, disrupting traffic and badly affecting people's lives.
In Quang Ngai, landslides have unleashed massive amounts of mud and rock at Ra Pan village in Son Tay District since Wednesday.
Do Thanh Vuot, a local official, said people heard loud explosions from cracks in mountainsides at 1 a.m. Wednesday.

Etau, which made landfall Tuesday morning and weakened into a tropical depression, has brought prolonged rains to Quang Ngai and other provinces.
---
Ben Hooper
UPI
Tue, 10 Nov 2020 13:09 UTC
---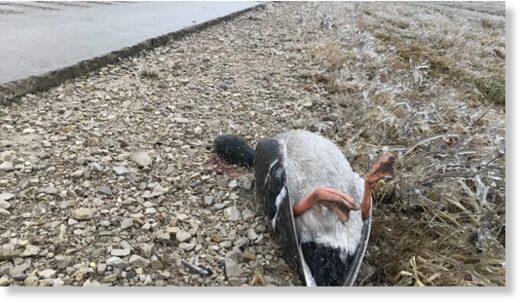 More than 200 ducks were killed after they mistook wet pavement for wetland marshes and were hit by vehicles, wildlife officials said.
"I counted over 200 dead ducks on the highway, and can only imagine how many dead ones were out of sight in the ditch,"
Iowa Department of Natural Resources officer Steve Griebel
said in a statement.
"It was all different species, mostly bluebills, but there were mallards, buffleheads, teal. It must have been an epic migration."
The birds started migrating when a cold front descended on Canada and the Dakotas. A rare weather phenomenon where a cold front collides with a strong front confused the migrating birds. A strong rain then forced the flocks to land.
---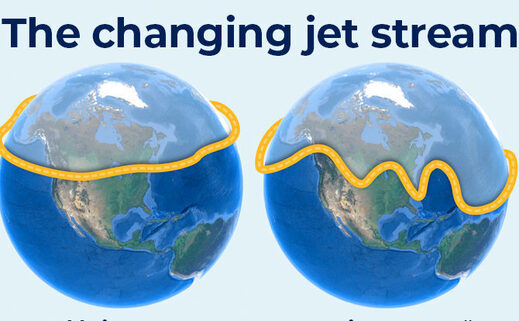 Studying the JET STREAM has long been an indicator of the weather to come, and to study the jet stream attention must turn to the SUN.
When solar activity is HIGH, the jet stream is tight and stable and follows somewhat of a straight path. But when solar activity is LOW, that meandering band of air flowing 6 miles above our heads becomes weak and wavy, it effectively
buckles
which diverts frigid Polar air to atypically low latitudes and replaces it with warmer tropical air.
The jet stream reverts from a
Zonal Flow
to a
Meridional Flow
and, depending on which side of the jet stream you're on, you're either in for a spell of unseasonably cold or hot weather and/or a period of unusually dry or wet conditions.
---