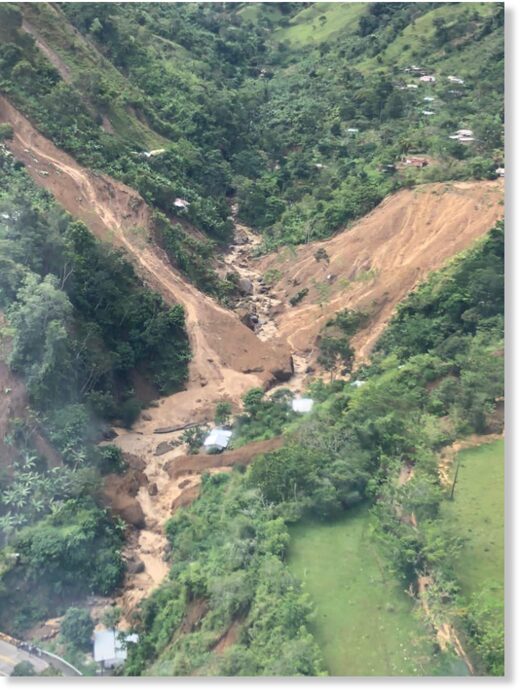 Heavy rain in Antioquia Department of Colombia has triggered a massive landslide and caused rivers to overflow.
A landslide occurred in Dabeiba Municipality on 13 November, destroying buildings and roads in the area.
According to the department's disaster agency Dapard, as of 16 November, at least 4 people were dead and 7 were still missing. Eight survivors have been found.
There is currently a wide scale search and rescue operation involving a team of over 350 people from the country's National Disaster Risk Management Unit (UNGRD). UNGRD said 187 people who were in high-risk areas have been evacuated by air to the safe shelters set up by the municipal administration.