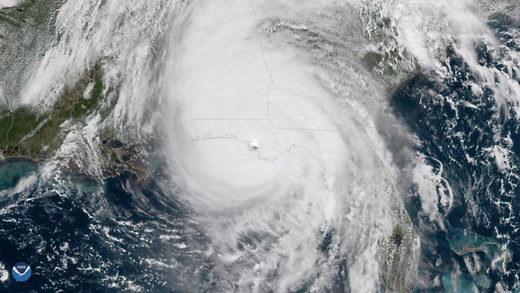 A new study says hurricanes in the North Atlantic are staying stronger after making landfall, which suggests these storms could cause greater destruction in areas farther from the coast in the future.
The research, which was published Nov. 11 in the journal
Nature
, examined the rate that these storms "decay," or weaken, by analyzing historical intensity data for storms that made landfall over North America from 1967 to 2018. The paper's authors cited a rise in ocean temperatures amid a warming climate as the key factor behind the trend.
The study was conducted by researchers Lin Li and Pinaki Chakraborty, both of whom work at Japan's Okinawa Institute of Science and Technology. According to Nature, the study authors found "a significant long-term shift towards slower decay," which allows storms to maintain a higher intensity over land for a longer time period. This slower period of decay was said to align "with a long-term regional mean sea surface temperature over the Gulf of Mexico and the western Caribbean, which are adjacent to land and supply the moisture for the storms before landfall."