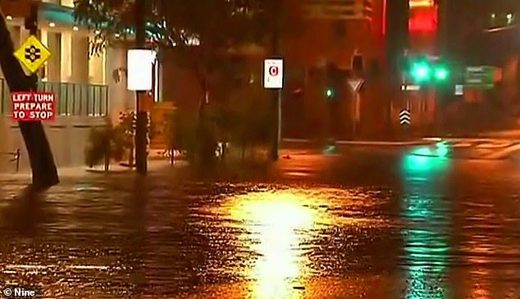 Brisbane
has copped a badly needed drenching from a a wild storm that triggered flash flooding and left thousands of homes without power.
More than 100mm of rain in just over an hour was dumped on the Queensland capital on Wednesday night.
Brisbane recorded one of its highest 24-hour rainfall total in two decades, the amount equivalent to what Brisbane had seen in the previous six months.
The Bureau of Meteorology described the wild weather as a very dangerous storm with extremely intense rainfall.
Up to 3,000 lightning strikes recorded in the state's south-east.
East Brisbane recorded 135mm while the CBD weather station received 130.4mm.
Almost 2,000 homes lost power during the freak storm, with 400 still in a blackout on Wednesday morning, according to Energex.