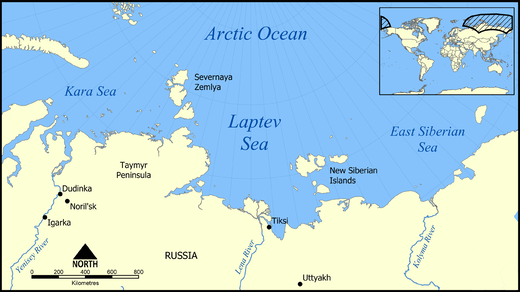 A 'professional' meteorologist on Twitter who primarily focuses on melting sea ice and high temperatures,
tweeted
the following on June 15th, 2021:
"We have never seen the Laptev Sea in the Arctic melt this fast so early in the summer. Uncharted territory with intense heatwaves firing up all round the Northern Hemisphere. It could be a long summer, again."
He attached two graphs.
Earlier in the month, another Twitter user, a climate (atmospheric) 'scientist'
tweeted
: "Yikes! We are off to a record-breaking start to the sea ice melt season in the Laptev Sea (again)".
What man-made global warming supporters often do is pick and select data that support their beliefs. If you take a look at the
average monthly Laptev Sea ice extent from January 1980 to February 2021
as published by
Statista Research Department
, you can see during which month the ice starts to melt, how fast and how much over the years. It fluctuates over the years. For example, in 2015, much more ice (approximately 230,000 km2) melted than in 2016. Shouldn't more ice have melted in 2016, since people are causing
more atmospheric CO2
year after year? The data don't fit the man-made global warming agenda.