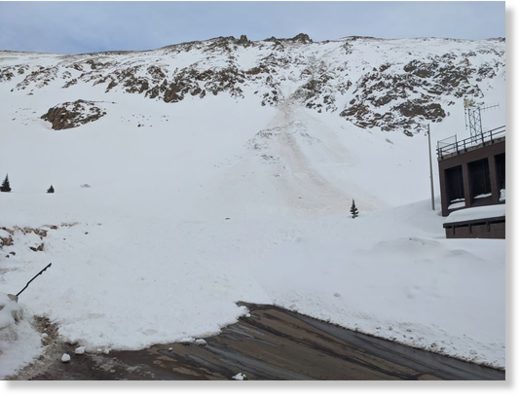 A "very large avalanche" was triggered by a snowboarder on the west side of the Eisenhower Tunnel on Thursday, highlighting the dangers of entering the backcountry amid the COVID-19 pandemic.
The avalanche buried a road above the portal.
"The potential to trigger avalanches large enough to kill or injure a person is real right now," warned the Colorado Avalanche Information Center (CAIC).
The avalanche released on a northwest-facing slope above treeline in a thin rocky area, dumping snow over the loop road above the tunnel portal. The road was open at the time of the slide. It's unclear if any cars were involved.