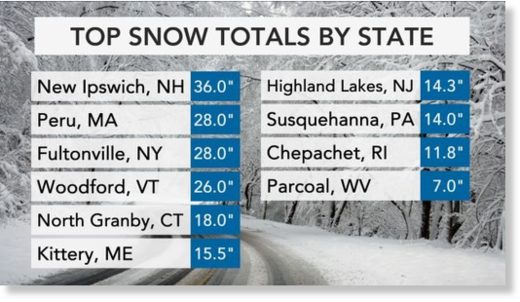 A major storm that began across the country just before Thanksgiving is slowly winding down off the far eastern coast of New England. The first snowstorm of the season dumped
3 feet of snow in New Ipswich, New Hampshire
,
and blanketed many other states with upwards of 2 feet of snow.
The storm arrived in the region late Saturday but ramped up on Sunday, which led to broken records and disastrous travel conditions.
"A typical nor'easter will produce accumulating snow for 10 to 16 hours in any one spot, but this one caused accumulating snow over a large area for more than 24 hours. In parts of New England, it ended up being about 36 hours," AccuWeather Meteorologist Dave Bowers said.