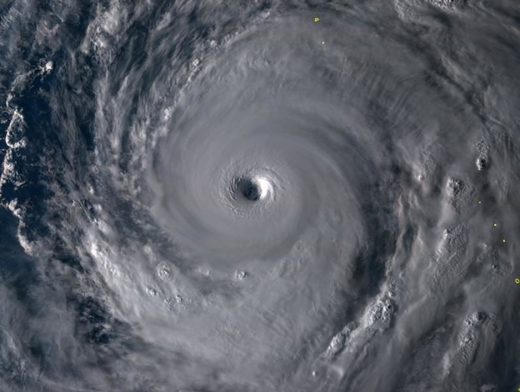 Rugby World Cup organizers announced Thursday that two crucial pool games scheduled to take place on Saturday have been canceled to avoid the impact of a massive super typhoon set to hit the country.
A decision on whether to go ahead with Japan's do-or-die Pool A showdown against Scotland, set for Sunday in Yokohama, will be taken on the morning of the game.
The Pool B game between New Zealand and Italy in Toyota, Aichi Prefecture, and the Pool C match between England and France in Yokohama have both been canceled — the first time games have been called off in Rugby World Cup history. All fans with tickets will receive a full refund.
The Pool D game between Australia and Georgia in Shizuoka on Friday is expected to go ahead as scheduled, as is the Pool A fixture between Ireland and Samoa in Fukuoka on Saturday.
Typhoon Hagibis is predicted to be the biggest typhoon of the 2019 season and is expected to cause widespread disruption throughout Saturday, with public transport shut down in some areas.
Rugby World Cup tournament director Alan Gilpin said the decision to cancel the matches was made on safety grounds, following extensive consultation with independent weather experts.
"As you can imagine, the decision to cancel these matches has not been taken lightly," he said. "It's been made with the best interests of team, public, tournament and volunteer safety as a priority, based on the expert advice and the detailed information we have available.