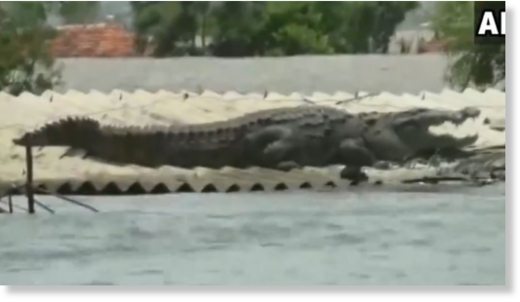 A stunning video from the Indian state of Karnataka shows an adult crocodile lying on the rooftop of a house submerged under water. The reptile found itself beached on the tiles after the flood receded.
Residents of the Belgaum district in Karnataka, one of the regions hardest hit by the devastating flash floods brought by a monsoon, were shocked to see a 10-foot-long crocodile resting on the roof of a farmhouse on Sunday.
It is believed that the terrifying creature ended up on the roof after swimming about a kilometer from the Krishna River, which overflowed and flooded the area. As the water receded, the crocodile got stuck on the asbestos tiles and risked being trapped.