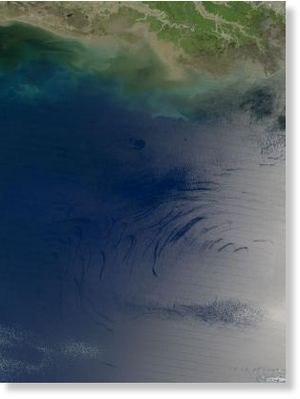 Natural oil oozing out from the seabed makes up nearly half of the oil that spills into the oceans. Now, a new technique that uses freely available satellite imagery can precisely locate and monitor every natural seep on Earth.
Detecting natural oil slicks is useful for several reasons. For starters, geologists use them as starting points for finding marine stores of fossil fuels. In addition, the seeps give rise to unique seafloor ecosystems that live off the hydrocarbons. The specially adapted plants and animals could inspire new ways of controlling the damage caused by oil spills.
It is important to track seeps because the oil can eventually disintegrate, causing carbon to enter the atmosphere - possibly influencing climate change, says John Amos, director of environmental awareness organisation SkyTruth and former NASA scientist.