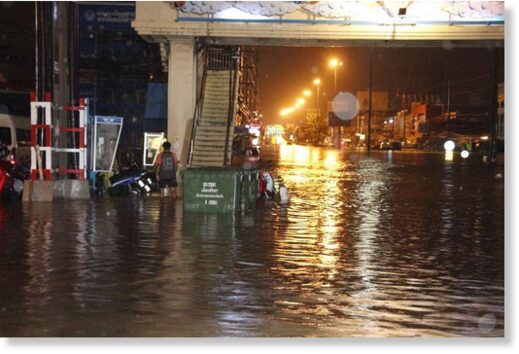 Pattaya awakened on Wednesday morning to what looked like a scene out of a Hollywood disaster movie.
All throughout the night the tropical storm wielded its wrath, dumping non-stop heavy rain all over the country and Pattaya was not spared.
The rain did not stop at dawn but kept pouring down all morning and through most of the day.
Pattaya streets are known to flood even with the slightest of rainfall, but with such a forceful blitz of rain throughout the night, the worst was about to hit the unsuspecting citizens that day.
By late morning, the extent of the devastation became more visible as water rose to new heights in almost every part of town.