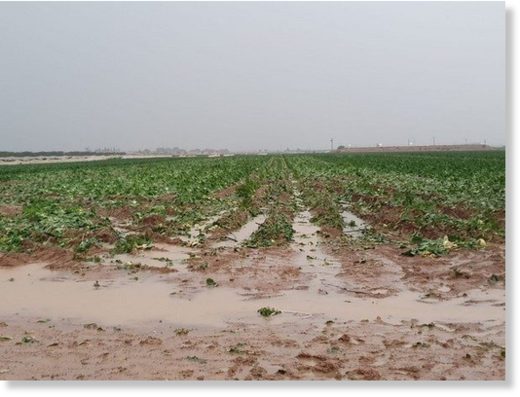 This is already the third heavy storm recorded in Murcia and Alicante since the start of the autumn and winter season, which accounts for the largest volumes of vegetable production in Europe.
These climatic adversities come at a bad time for the field, which for about two weeks has been adapting to the limitations and difficulties derived from the spread of the coronavirus that causes the COVID-19 disease.
In some areas of Murcia, more than 100 liters per square meter of rain have been recorded in less than 24 hours, while in the province of Alicante, the regions of Marina Alta and Vega Baja recorded more than 50 liters per square meter.
There has also been a lot of rain in the province of Valencia and in Almería, but the rivers have not overflowed.