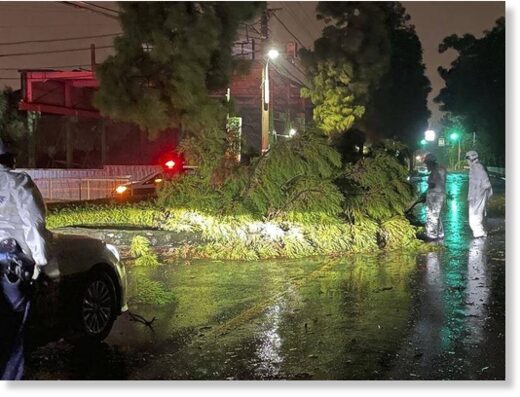 Typhoon Nanmadol has brought ferocious winds and record rainfall to western Japan as one of the biggest storms to hit the country in years killed at least two people, disrupted transport and forced manufacturers to suspend operations.
Prime Minister Fumio Kishida delayed his departure to New York, where he is due to deliver a speech at the United Nations General Assembly.
"I postponed my scheduled departure from today to take stock of the damage caused by the typhoon and to take all possible measures for recovery," Kishida told reporters on Monday evening.
"Circumstances permitting, I will leave tomorrow morning."
Japan's 14th typhoon of the season made landfall near Kagoshima city late on Sunday before battering the western island of Kyushu and roaring onto the main island of Honshu on Monday morning.