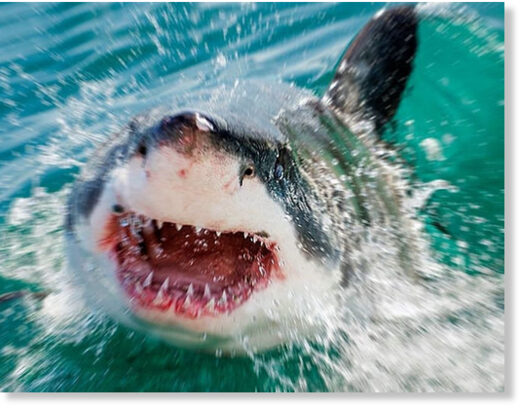 A fatal shark attack has left a 39-year-old woman dead in South Africa.
Beaches have been shut around Plettenberg Bay on South Africa's southern Cape coastline following the shocking killing on Sunday morning.
The woman, believed to be visiting from Cape Town, was taking an early-morning dip in shallow waters to celebrate a Bank Holiday weekend when she was attacked.
In a sudden move, the deadly predator came in fast from deep water and grabbed her in its jaws in front of terrified fellow swimmers.
The woman, who was on the edge of the group, let out a scream as the shark bit into her flesh and dragged her underwater.
Screaming swimmers and surfers rushed to safety as the water quickly emptied.