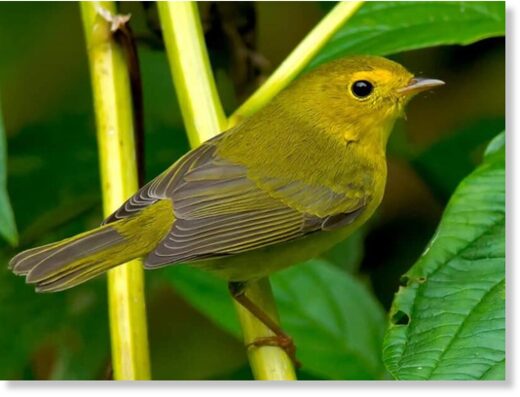 Those weary Wilson's warblers.
Area residents have been noticing the little yellow and green birds in their yards — sometimes acting punch-drunk — following the cold snap and snowfall last week.
While it seems logical that the behavior is due to the cold snap, there may be two separate things going on simultaneously.
A large number of dead birds in the Fryingpan Valley was reported by residents Wednesday on the Roaring Fork Road and Weather Facebook page.
The event might not be exclusive to the Roaring Fork Valley — on Saturday, the
Las Cruces Sun News
reported that
migratory birds are dying in "unprecedented" numbers throughout New Mexico.