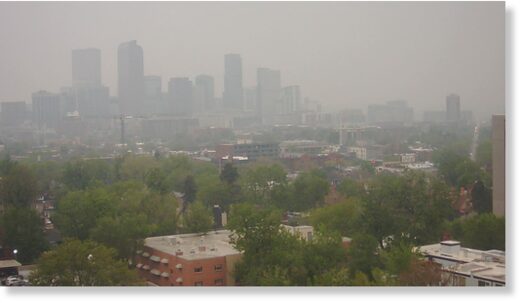 Thick smoke from Canadian wildfires has pushed across the border into America's northern tier states this week, blanketing several states in a milky orange-tinged haze and sending air quality to hazardous levels in a few areas.
Around 150 wildfires are burning across northern Alberta and British Columbia, pouring acrid smoke across western Canada that is carrying south into the United States along the upper-level winds.
Smoke has reached into the Pacific Northwest, Rockies, northern Plains and even into the Great Lakes and Mississippi Valley.
Smoky skies have been reported as far south as St. Louis and Paducah, Kentucky and as far west as Seattle and Denver.