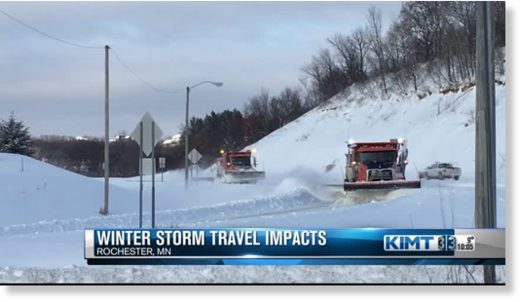 A town southwest of Mankato reported more than 15 inches!
It snowed hard for a solid eight hours or so across southern Minnesota and the result is as much of a foot of powder accumulating in some locations.
But there's one clear-cut winner with
Lake Crystal - just southwest of Mankato - reporting a massive 15.5 inches.
As of 12 p.m., most of the snow has ended outside of some flurries or light snow. Generally, it appears that the Mankato and Rochester areas picked up 7-10 inches while slightly higher totals accumulated in southwest Minnesota, near Marshall.
The metro area (leaderboard for the metro further down in the story) had varying totals, with lower amounts on the north side and higher totals in the southern suburbs.