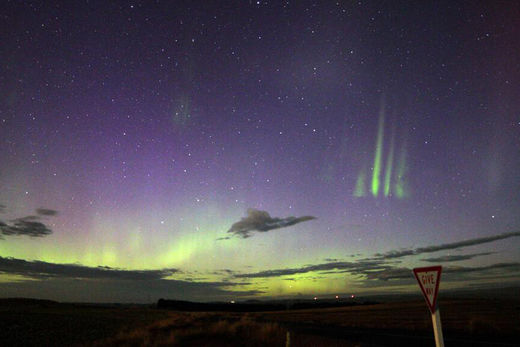 The skies above Dunedin were lit up with a colourful aurora australis last night.
There were even reports the lights, caused by a geomagnetic storm, could be seen as far north as Manawatu.
Aurora australis, or the Southern Lights as they're also known,
are usually only visible in the far south
. They occur when charged particles, typically ejected from the sun, are captured by the Earth's magnetic field and are hurled towards the poles, colliding with molecules in the upper atmosphere.
Ian Griffin, director of the Otago Museum,
snapped some shots of the lights from Strath Taieri
, a plateau northwest of the city.
"No... it wasn't a dream," he wrote on his Twitter account. "There really was an amazing aurora australis last night seen over Dunedin."