Bystanders on the banks of Qiantang River in Zhejiang province were swept off their feet by tidal bore
Unusual phenomenon was worsened by the arrival of Typhoon Trami which has devastated the Philippines
Hundreds of spectators were swept off their feet when the world's largest tidal bore surged up a river creating an exceptionally powerful wave.
The victims were standing on the banks of the Qiantang River in China's Zhejiang province yesterday when the surge took them by surprise.
The power of the river was exacerbated by Typhoon Trami, a devastating tropical storm which has swept across the region this week.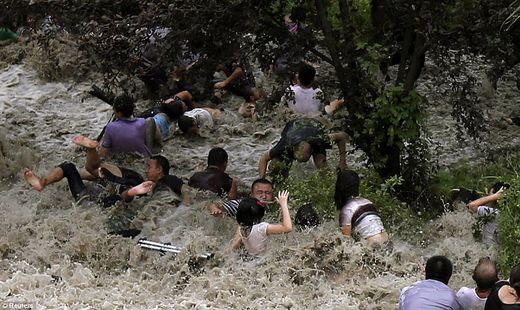 VIDEO: