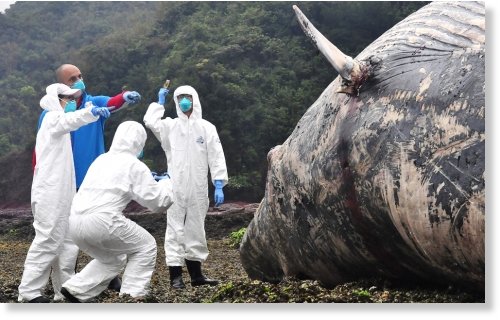 The bloated carcass of a whale the length of a bus has been found at a remote beach in the New Territories' northeastern tip.
The 10.8-metre-long animal, found beached in an inner bay off Hung Shek Mun, in Plover Cove Country Park, was thought to be a female Bryde's whale.
When marine experts arrived yesterday morning, the rotting carcass was lying partially submerged in the shallow water, giving off a stench. It had a number of cuts on its body.