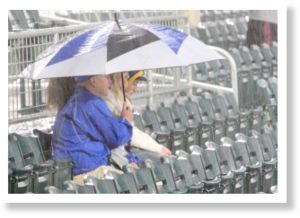 Heavy rain and thunder cleared the way for a short burst of hail in parts of south-central Montana on Friday night, although no significant damage was reported.
The National Weather Service's Billings office issued an advisory for Stillwater and Yellowstone counties before 9 p.m. warning of strong rains, hail, lightning, thunder and wind gusts of up to 50 mph.
A short, heavy downpour started in Billings just after 9 p.m., although little hail was reported east of the West End, said Vickie Stephenson, an NWS hydrometeorologic technician.
It dropped a 0.26 inches of rain on Billings in less than an hour before moving out of the area before 10 p.m., according to the weather service.
Trained weather spotters reported hail 0.88 and 0.75 inches in diameter about four miles northwest of Laurel and three miles southwest of Billings, respectively.