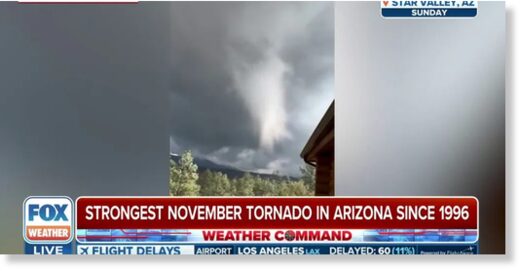 Terrifying moments caught on video Sunday as a tornado touched down in the mountain communities of Star Valley, Arizona. This is the area's strongest November tornado since 1996.
Residents were shocked to see the twisting funnel at 5,150-feet elevation.
"I've never seen a tornado in the mountains before," said a dad who caught the scene on his phone.
Strong winds flatten the family's inflatable Christmas decorations in the front yard.