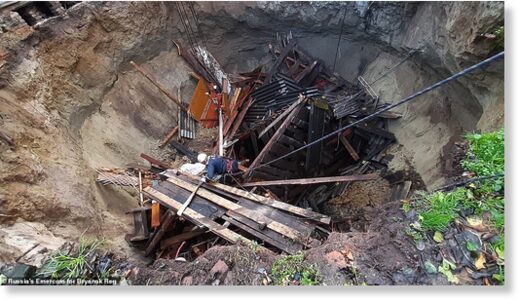 A house was swallowed when a
25ft-deep crater
suddenly opened up in a Russian village.
One of two residents escaped but rescuers were today hunting for a 78-year-old woman amid the debris of the collapsed building.
One of the rescued residents said her aunt was still in the sunken house which fell into a
sinkhole some 50ft in diameter.
'She fell underground with the house,' the survivor told a newspaper in the Bryansk region.