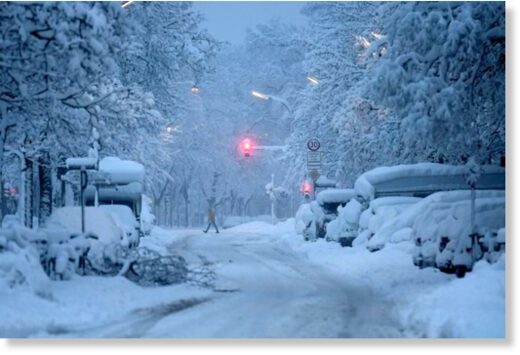 Heavy snowfall overnight has paralysed air and rail connections in the southern German state of Bavaria, leaving thousands of travellers stranded.
All flights were grounded at Munich Airport, a key regional and international hub, until 6am (05:00) GMT on Sunday, the airport said. Air traffic had initially been suspended until noon (11:00 GMT) on Saturday.
"Passengers are strongly advised not to travel to the airport today [Saturday] and to check the status of their flight with their airline before travelling to the airport tomorrow," airport authorities said.
German airline Lufthansa noted the knock-on effect of the closure of Munich airport, saying that many other airports in Germany, including the one in Frankfurt "are affected with limited flight operations".
The severe weather, which is expected to continue, also disrupted rail services in Bavaria, with the main railway station in the capital, Munich, brought to a virtual standstill.