Earth Changes
Extreme Disasters
YouTube
Sun, 10 Jan 2021 19:13 UTC
---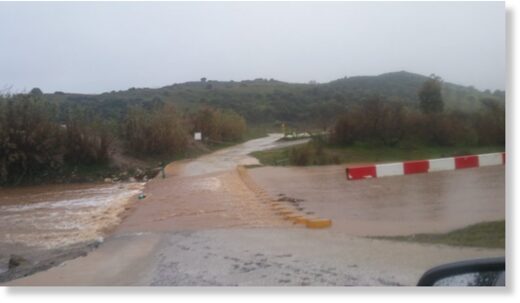 Two people died in flash flooding in southern Spain after heavy rainfall brought by Storm Filomena.
While central and northern areas of the country, including the capital Madrid, were brought to a standstill after record snowfall, coastal areas of the southern Andalusia Region recorded heavy rainfall.
According to figures from the country's AEMET weather agency, Estepona in Malaga province recorded 208.4mm of rain on 08 January 2021, with snow reported in higher elevations.
---
James Rogers
Fox News
Mon, 11 Jan 2021 14:23 UTC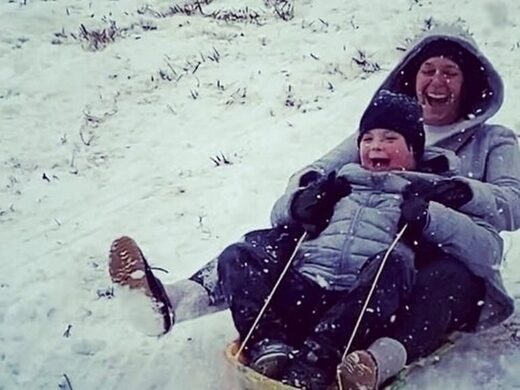 Some parts of
Texas
experienced a rare heavy snowfall over the weekend as a
winter storm
swept through the region.
Snow falling across the region forced some school and government office closures and fostered some play time for adults and children cooped up in the
pandemic
.
As much as 6 inches of snow fell across parts of southern Texas, the National Weather Service in Houston reported Sunday night.
The National Weather Service tweeted on Sunday that "a corridor of locally heavy snow, with up to 1 inch per hour snow rates, will be noted from east Texas into northern Louisiana."
"Up to 6' of snow fell today in our area," tweeted the National Weather Service Austin/San Antonio on Sunday night.
"The last time that happened was Christmas day 2004, when our Coastal Plains counties had a very white Christmas."
---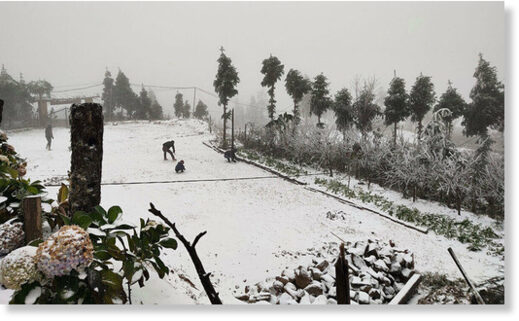 Many Vietnamese have been drawn to the northern highlands, including Sa Pa, as thick white snow blanketed the region.
Due to drizzles at low temperature, snow has covered O Quy Ho mountain pass in Lai Chau Province and Sa Pa, a popular tourist town in Lao Cai Province, since Sunday night.
At a height of 1,500 meters above sea level, Sa Pa has recorded temperatures dropping to minus one degree Celsius on Monday and in Sin Ho mountainous district of Lai Chau, to minus two degrees Celsius.
Temperatures on Mau Son Mount of Lang Son Province have risen by one to two degrees Celsius against prior days to 0.5 degrees Celsius and in Dong Van Town in Ha Giang, to two degrees Celsius.
---
Jennifer Leighfield
Euro Weekly
Mon, 11 Jan 2021 11:52 UTC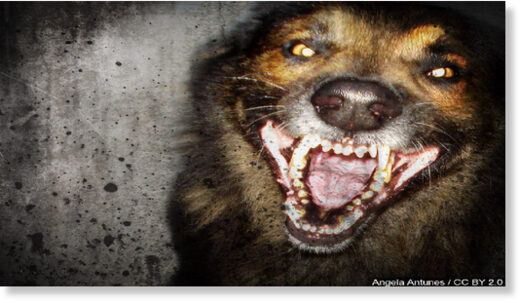 A 32-year-old resident of Cassa de la Selva in Girona died early in the morning of January 10 from injuries caused by a dog that attacked him.
The attack reportedly took place at around 9pm on Saturday, January 9,
when the victim took a friend's dog for a walk.

The dog, an American Staffordshire Terrier, a breed which is considered to be potentially dangerous in Spain, attacked the man, causing serious injuries to his left arm.
---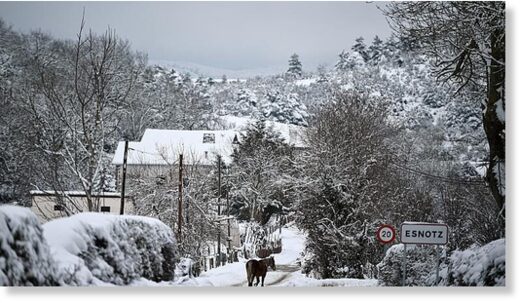 Spain has just experienced a number of its coldest ever days recorded in history.
On Thursday (7 Jan), a record breaking temperature of
-35.8C
was registered at the Vega de Liordes weather station, situated at an altitude of 1,874 metres in the northwestern province of Leon.
The temperature was confirmed by AEMET weather agency, and just narrowly beat out the record breaking temperature recorded the day before in the eastern Pyrenees.
Record breaking temperatures
On Wednesday (6 Jan), a meteorological station in the Catalan Pyrenees recorded a temperature of
-34.1C
.
---
Richard Davies
Floodlist
Sun, 10 Jan 2021 15:37 UTC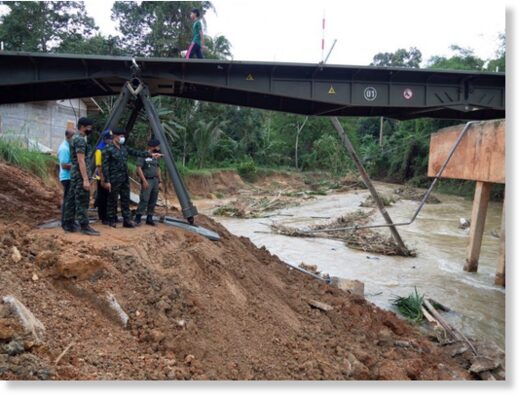 Floods and landslides have struck again
in southern Thailand, affecting the 4 provinces of Songkhla, Yala, Narathiwat and Pattani. Authorities report
3 people have died as a result.
Flooding began around 04 January after heavy rain influenced by the North East Monsoon and an area of low pressure off the coast of Peninsular Malaysia, where flooding has also affected thousands of people since the start of the year.
According to Thailand's Meteorological Department, in a 24 hour period to 05 January, Yala recorded 141.9mm of rain
and Narathiwat 71.7mm.
According to Thailand's Department of Disaster Prevention and Mitigation (DDPM),
as many as 58,497 households are affected across over 30 districts
, with 907 people displaced.
---
Richard Davies
Floodlist
Sun, 10 Jan 2021 15:22 UTC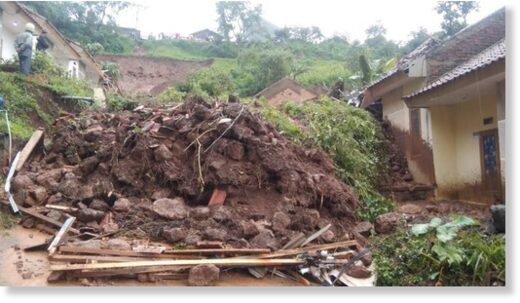 At least 11 people have died after heavy rain triggered landslides in western Indonesia.
Two landslides struck in quick succession in the village of Cihanjuang in Cimanggung District, Sumedang Regency in West Java Province on 09 January 2021.
According to the country's disaster authority BNPB, the first landslide occurred around 16:00 and the second at around 19:30 local time
. BNPB blamed heavy rainfall and unstable soil conditions for the landslides.
---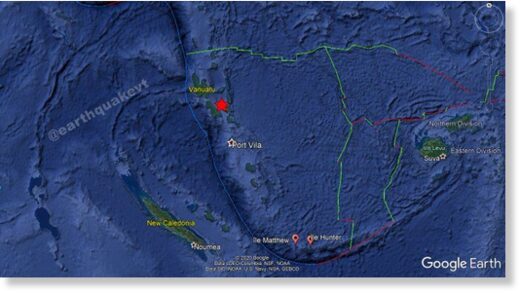 Vanuatu is located near the Ring of Fire - an area around much of the rim of the Pacific Ocean with high seismic activity, causing regular volcanic eruptions and earthquakes.
According to the United States Geological Survey (USGS), a quake has hit 49 km east of Lakatoro, Vanuatu and 194 kilometres northwest of the island nation's capital Port Vila. The epicentre of the tremor was located at a depth of 160 kilometres.
No tsunami warning has been issued by the authorities so far.
There also have been no reports of damage or casualties caused by the tremor.
---
huaxia
Xinhua
Sun, 10 Jan 2021 04:27 UTC
---