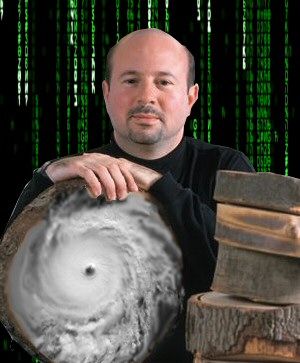 Just when you think it couldn't get any more bizarre in Mann-world, out comes a
new paper
in
Nature
hawking hurricane frequency by proxy analysis. I guess Dr. Mann missed seeing the work of National Hurricane Center's lead scientist, Chris Landsea which we highlighted a couple of days ago on
WUWT
: NOAA:
More tropical storms counted due to better observational tools, wider reporting. Greenhouse warming not involved
.
Mann is using "overwash" silt and sand as his new proxy. Chris Landsea disagrees in the Houston Chronicle interview saying: "The paper comes to very erroneous conclusions because of using improper data and illogical techniques,"
From the BBC and the
Houston Chronicle
, some excerpts are below.